By
Prop Store
on September 17th 2015 September 17th 2015
Supervillains, eh? If they're not hiding out in volcanoes plotting the end of the world or stealing valuable items, they're threatening everyone you love. Head to our Live Auction to bid on these must haves to take down any villain crossing your path.
Wolverine (Hugh Jackman) Claw Set
X2: X-Men United (2003)
Auction price estimate: £4,000-£6,000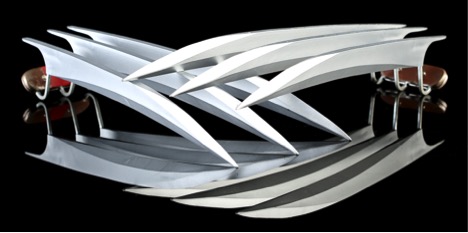 Repeat after us, "Bub." "Bub." There, now with that in mind, and these amazing claws, you're ready to be Hugh Jackman's Wolverine, a cool take on one of the most popular superheroes ever.
Batman's Batarang With SFX Video Screen
Batman Returns (1992)
Auction price estimate: £6,000-£8,000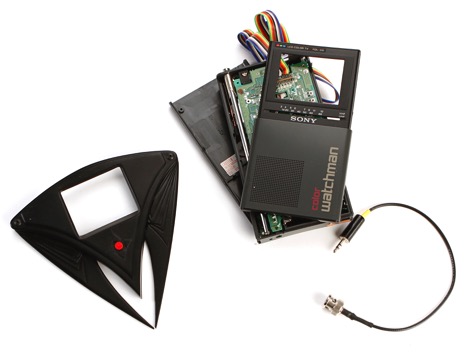 Never seen on screen – which makes it even more special – this is one of Batman's wonderful toys. And now you can use it to take down the Penguin, the Joker, the Riddler and the rest.
Blade's (Wesley Snipes) Hero Daywalker Sword
Blade II (2002)
 Auction price estimate: £3,500-£5,000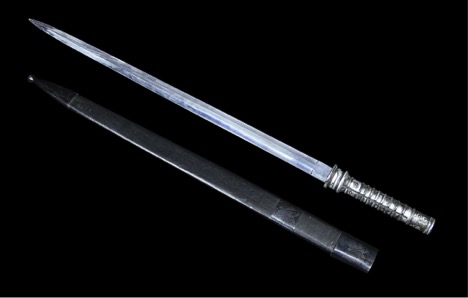 Wielded by Wesley Snipes himself as he fought against the nasty vampire Reapers, this will make you look cool as you go about your heroic ways.
The Fifth Element (1997)
 Auction price estimate: £15,000-£20,000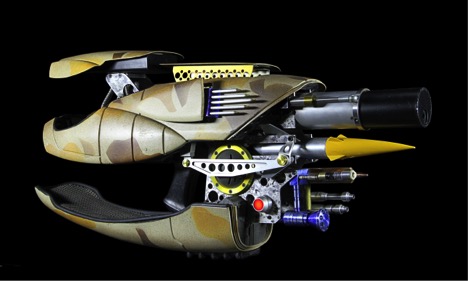 Ironic to think that you could use a gun first demonstrated by a big villain (in this case, Gary Oldman's Jean-Baptiste Emanuel Zorg) in the crazy sci-fi film to be a hero. Or just be a hero among your friends when you put it on display.
Maximus' (Russell Crowe) Gladius And Sheath
Gladiator (2000)
Auction price estimate: £8,000-£10,000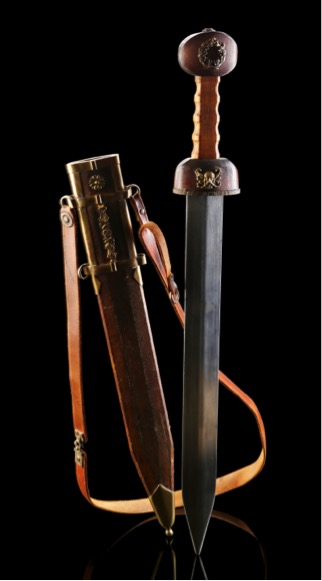 One of the swords used by Russell Crowe in Gladiator? Surely a must-buy item for anyone who loves Ridley Scott's Roman epic.
Hercules' (Dwayne Johnson) Stunt Club
Hercules (2014)
Auction price estimate: £600-£800
If you're a member of Team Bring It (aka those who love Dwayne "The Rock" Johnson), this is a rubber club made to look like it was fashioned from bone and wood. He probably could have lifted the real thing just as easily.
James Bond's (Pierce Brosnan) Hero Walther P99 & Silencer
Tomorrow Never Dies (1997)
Auction price estimate: £10,000-£12,000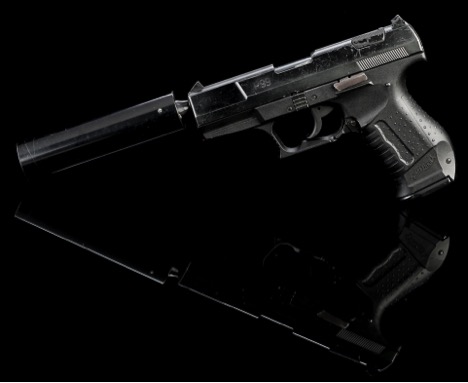 Bond is probably top dog when it comes to defeating the evil ways of supervillains, so you're going to want to add this variant of his most famous weapon to your collection, as used by Pierce Brosnan.
Kick-Ass' (Aaron Taylor-Johnson) Mask
Kick-Ass (2010)
Auction price estimate: £1,500-£2,000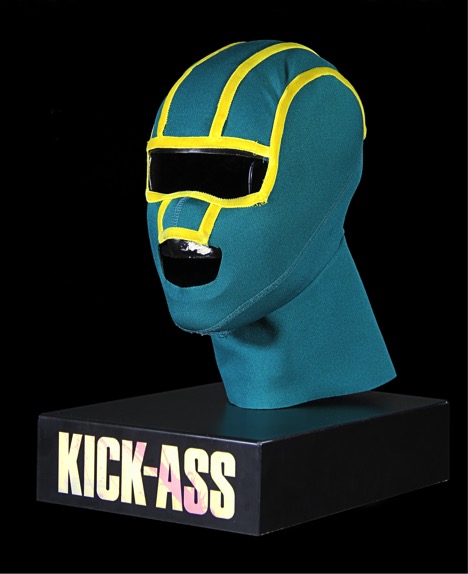 He may not have had the best luck, but Aaron Taylor-Johnson's Kick-Ass prevailed against the criminals in the end, so there's clearly something to this mask.
Captain Jack Sparrow's (Johnny Depp) Sword
Pirates Of The Caribbean: Dead Man's Chest (2006)
 Auction price estimate: £4,000-£6,000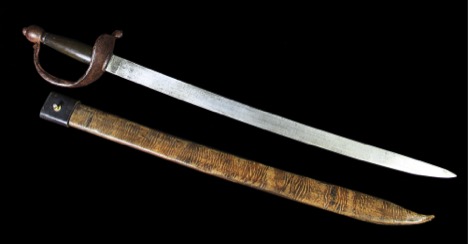 Johnny Depp's Cap'n Jack might have preferred booze to brawls, but you'll be able to defeat supernatural baddies with this beautiful sword, as used in several of his skirmishes.
The Rocketeer's (Bill Campbell) Hero Helmet
The Rocketeer (1991)
 Auction price estimate: £14,000-£18,000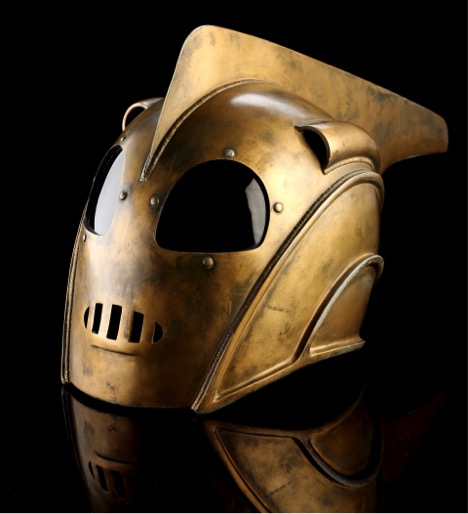 Ideal for when you dream of flying around defeating the bad guys. This was worn by Bill Campbell in the movie, and is a retro treat.