|
Auctions
Fortune & Glory: The Staff of Ra Headpiece l Entertainment Memorabilia Live Auction – Los Angeles 2020
The headpiece of the Staff of Ra is central to what is, without doubt, one of the most powerful and majestic scenes in modern cinema: the Map Room scene in Raiders of the Lost Ark. As John Williams' magnificent score swells and soars to roof-lifting, operatic heights, a sunbeam catches the headpiece's central, amber bird's eye and transforms into an ancient laser-beam, directing Indiana Jones (Harrison Ford) to the resting place of the titular relic.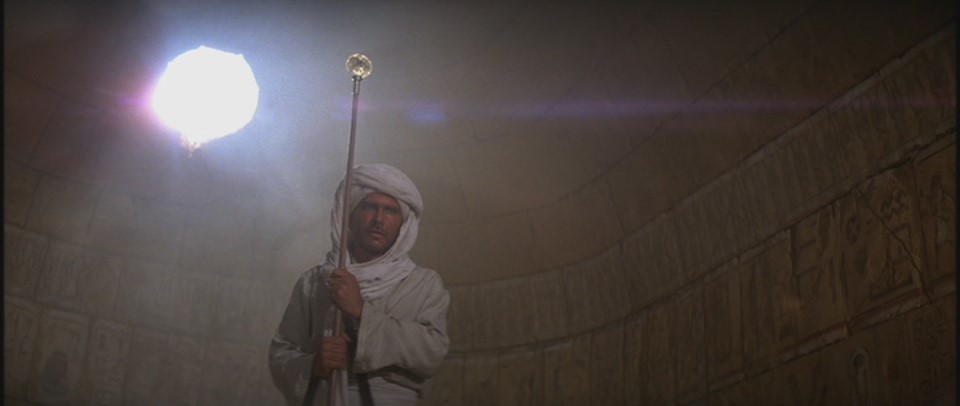 It feels like no exaggeration to say that, even to this day, the sequence is impossible to watch without catching your breath.
It is pleasingly appropriate to know, then, that the ancient bronze medallion – a much-sought relic in Steven Spielberg and George Lucas' pulp-adventure world – is just as rare and impressive in reality. There is a very good reason why, in Propstore's Entertainment Memorabilia Live Auction LA this month, it's expected to fetch between $100,000 and $200,000.
Based on the design of a pair of King Tutankhamun's actual earrings, circa 1320 B.C., the Staff of Ra headpiece in this auction is one of two styles used during production. This version, dubbed the "Raven Bar style," was the first style created and the rarer of the two. Crafted by the production team at Elstree Studios, the style was used through the majority of the film and served as the basis for the second version. While most film props will keep their design relatively consistent throughout production, jeweler Barry Minot was contracted in the midst of production to design a second, more detailed version of the prop. This version, the "Insert Shot style," was used only for close-ups, shots which better showcased the piece's finer details and larger edge lettering that warned of the Ark's divine power.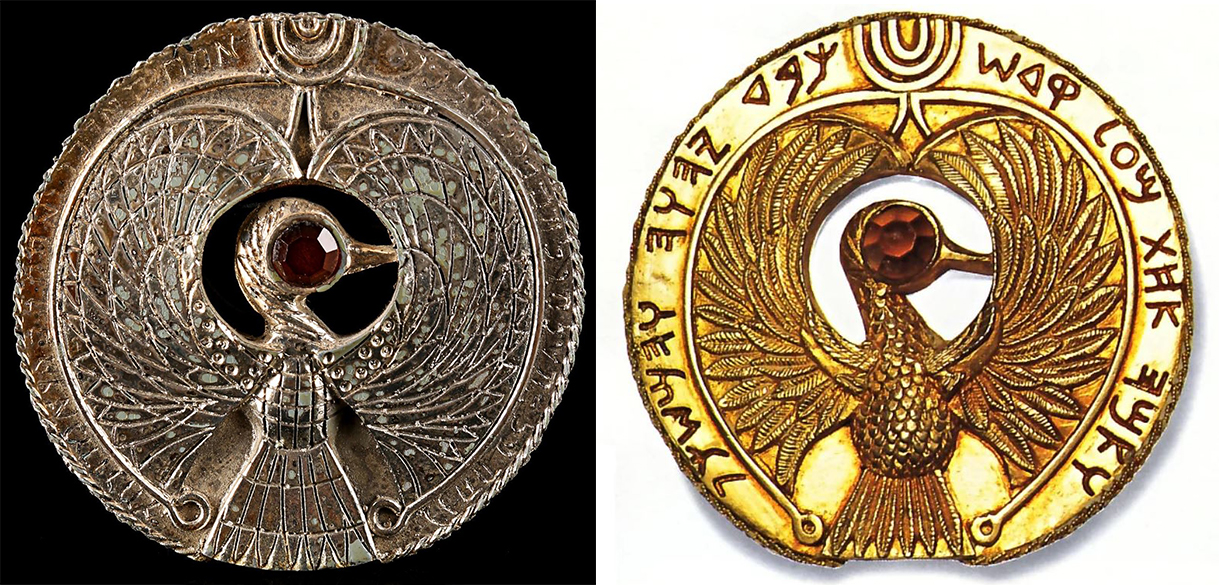 The Raven Bar style headpiece featured in the auction, however, appeared most frequently throughout the film, from being worn around Marion Ravenwood's (Karen Allen) neck in the infamous bar scene, to its pivotal positioning atop the Staff of Ra to help Indy locate the Well of Souls. This truly rare find was acquired directly from a close friend of Bill Welch, who was construction manager on Raiders of the Lost Ark. An artifact which has never before been offered at auction.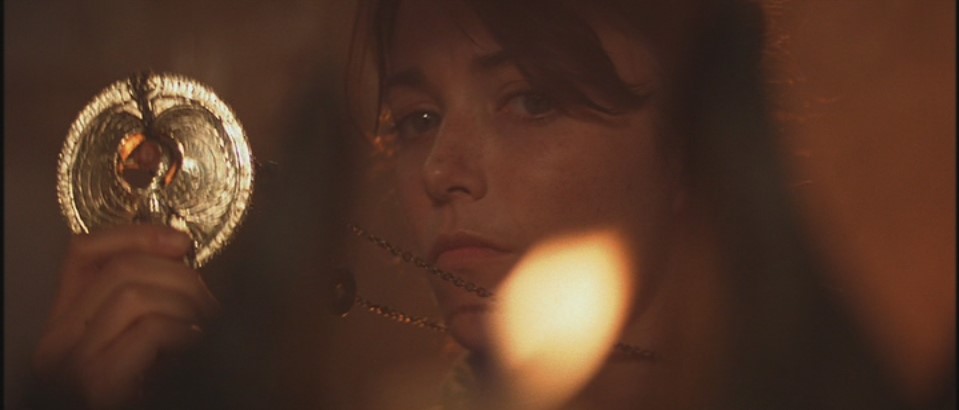 Propstore has previously had a Staff of Ra headpiece go under the hammer, created as a gift to producer Robert Watts from molds of the Insert Shot style, and did not appear in the movie itself. This Raven Bar style was, in contrast, used regularly on set and seen on screen. It is a simpler design, cast in resin and not quite so detailed as the insert-shot version, with smaller lettering and, as you'd expect, a slot in which to insert the staff.
It might have been created by a film-production art department in 1980, rather than cast in bronze by unknown hands during Biblical times, but it is certainly no less precious a treasure.
The Staff of Ra headpiece and over 860 more lots of iconic props and costumes will  be open for bidding in our Entertainment Memorabilia Live Auction – Los Angeles starting July 27th. Click the banner below to view our preview gallery and don't forget to register for bidding.

Follow us on Twitter and Facebook to be the first to know about all current & upcoming Propstore Auctions and more!