By
Matt Truex
on April 10th 2018 April 10th 2018
With 55 years under its belt, General Hospital has seen its share of characters and storylines pass through its emergency room doors. But, while other characters come and go, some names have been a staple in Port Charles for decades. Take a look at some of the highlight lots from a few of General Hospital's legacy characters.
Edward Quatermain's (John Ingle) Robe
When it comes to life in Port Charles, there is no way around the Quartermaine name. The family has been a philanthropic, conniving presence on the series for decades, led by patriarch Edward Quartermaine. As the founder of E.L.Q. Industries, Edward enjoyed his power and privilege in town and used it to help his family and further their collective ambitions. But, when the Port Charles water supply was poisoned, Edward made the greatest sacrifice. Instead of keeping the hospital's only dose of antiserum for himself, he passed the vial off to Dr. Drake's young daughter, giving her the opportunity to grow as old as he. Edward was last seen wearing his paisley silk robe, comfortable and awaiting the end of an era.
Lot 54 – Luke Spencer's (Anthony Geary) Alternate New York Licenses, Social Security Cards, and Passports
It would be nearly impossible to discuss General Hospital's history without touching on Luke Spencer. Since his introduction in the 1970's and his unforgettable relationship with Laura Webber, Luke has been everything from hero to crook to the people of Port Charles, and has always kept viewers on their toes, guessing his next move. Same goes for the police too, as Luke's stash of fake identities are always ready to help him escape a sticky situation.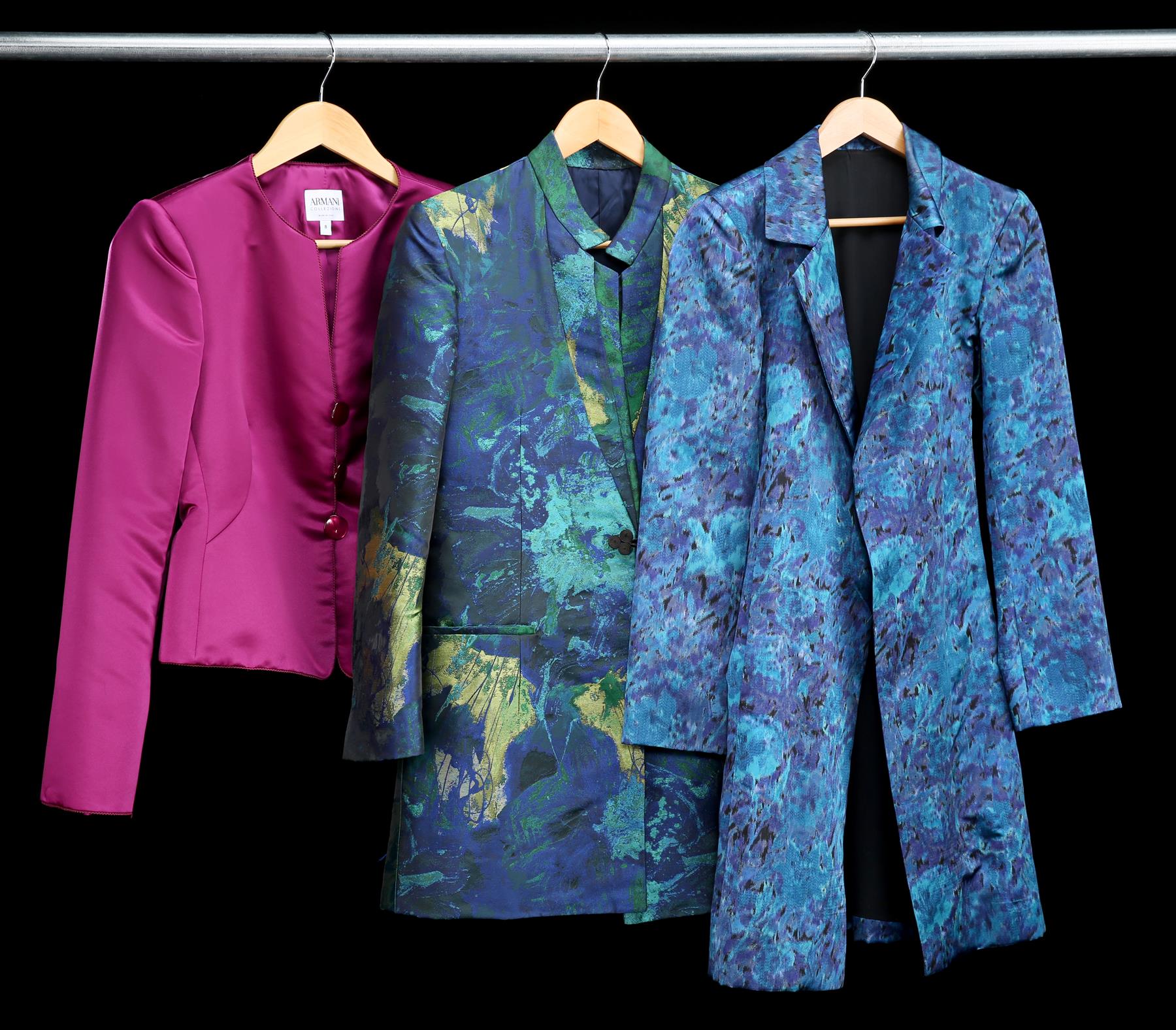 Lot 79 – Three Tracy Quartermaine (Jane Elliot) Blazers
One of the series' most notable legacy characters was sharp-tongued Tracy Quartermaine. First introduced as a conniving, self-centered socialite, her years on the show have changed her character drastically, bringing out her softer, caring sides as well through her relationships with her children and family. Still, Tracy is undoubtedly a Quartermaine, and takes great care to maintain her social status and image. This lot of blazers is a premier example of that, with her colorful personality on display but buttoned up at all times.
Lot 196 – Anna Devane's (Finola Hughes) Nurses Ball 2017 Gown
"The Adventurous One" herself, Anna Devane is not a character to be trifled with. The World Security Bureau agent has seen her share of close calls and betrayal during her years in Port Charles, but always comes back for more. Anna attended the annual Nurses Ball in 2017 wearing this beaded pattern ball gown and turned heads throughout the show.
Lot 194 – Port Charles Police Department Folder on Michael "Sonny" Corinthos (Maurice Benard)
If the Quartermaine name is synonymous with privilege and respect, the Corinthos name brings quite the opposite to mind. As Port Charles's resident Mob Boss, Sonny has been involved in more arguments, fights, and shoot-outs than perhaps anyone in the town's history. You'd think, with all that in his past, his police file would be a little bigger!
These lots and many more are open for bidding now in Prop Store's GENERAL HOSPITAL AUCTION Auction, with lots closing Friday, April 13th. Thank you for joining us for our blog coverage and be sure to check out our other articles in our auction series!

Follow us on Twitter and Facebook to be the first to know about all current & upcoming Prop Store Auctions and more!