We all have our favourite moments in cinematic history, those scenes you are first introduced to as a child, but still resonate just as strongly when you're all grown up. At Propstore, we have an inventory of literally thousands of genuine, original movie props from many of the best-loved films of all time, to help make your childhood dreams come true.
If you're looking for your very own secret serviceman's rifle from James Bond: You Only Live Twice, we can make that happen; or a Scottish clansman's shield from the historical war epic Braveheart – it's yours. Perhaps a bit of comic science-fiction is more your thing? How does the licence plate from Doc Brown's time machine in Back To The Future Part II strike you?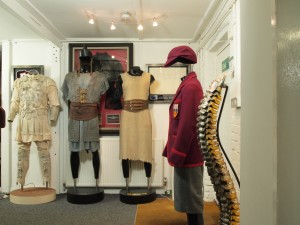 How it all began
Propstore began in 1998, when our founder and self-confessed film fanatic Stephen Lane began hunting for some of the props and costumes used to create his favourite films. He discovered an untapped well of iconic items he could supply to collectors, while creating a new standard for exhibiting, preserving and displaying these coveted props and costumes.
And so Propstore was formed. We now have over 20,000 sq ft of warehouses, chocked full of archived props and costumes. We employ 16 fulltime members of staff between our offices in London and Los Angeles, and most importantly, we're all passionate about what we do.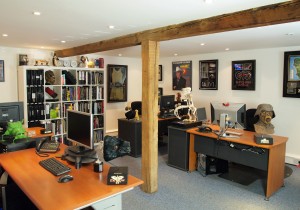 Over 7,000 movie collectables listed online
We're delighted to be able to offer you the chance to own the most iconic props from your favourite films. These are not replicas of the props used, but the actual props used in the production of some of the best films old and new. And the good news is, there's no shortage of choice…
We have over 7,000 pieces listed online, with items costing as little as £30-£40, like a US Army ID card from the cult British classic 28 Weeks Later, to those costing £30,000+, such as our Batmobile insert cockpit from Tim Burton's caped crusader sequel Batman Returns. So whatever your budget, you can own a little piece of movie memorabilia.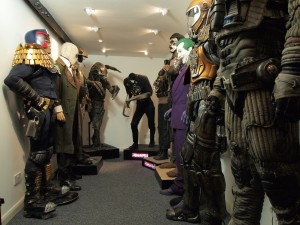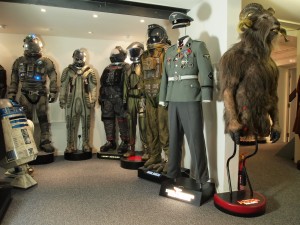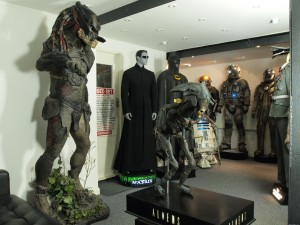 Exciting live auctions
As well as our 'buy now' feature, we also host regular lived and timed auctions where we sell original pops and costumes direct from the studios. The auction process itself is exciting enough, particularly if you've got your eye on something dear to your heart, but so is the content on offer, much of which you will not find anywhere else.
All our items are accompanied by the industry leading Propstore Certificate of Authenticity, which is an essential part of any genuine film prop purchase, and interest-free payment plans and worldwide shipping are available.
So, if you'd like to know a little more about any of our props, or find out when our next auctions will be held, please get in touch.