|
Auctions
GOING EXTINCT: The Effects of Jurassic Park l Entertainment Memorabilia Live Auction – Los Angeles 2020
When Phil Tippett first saw the computer-animated T-rex stomping towards him in an Amblin screening room in 1991, he knew he was finished. Conjured on the sly by the team at ILM in their San Rafael facility, the fearsome creature moved with a lifelike smoothness that Tippett could only dream of achieving using the stop-motion animation techniques he'd honed over decades.

He turned to director Steven Spielberg, who'd hired him to create and animate the dinosaur miniatures for Jurassic Park, and said, "I think I've just become extinct."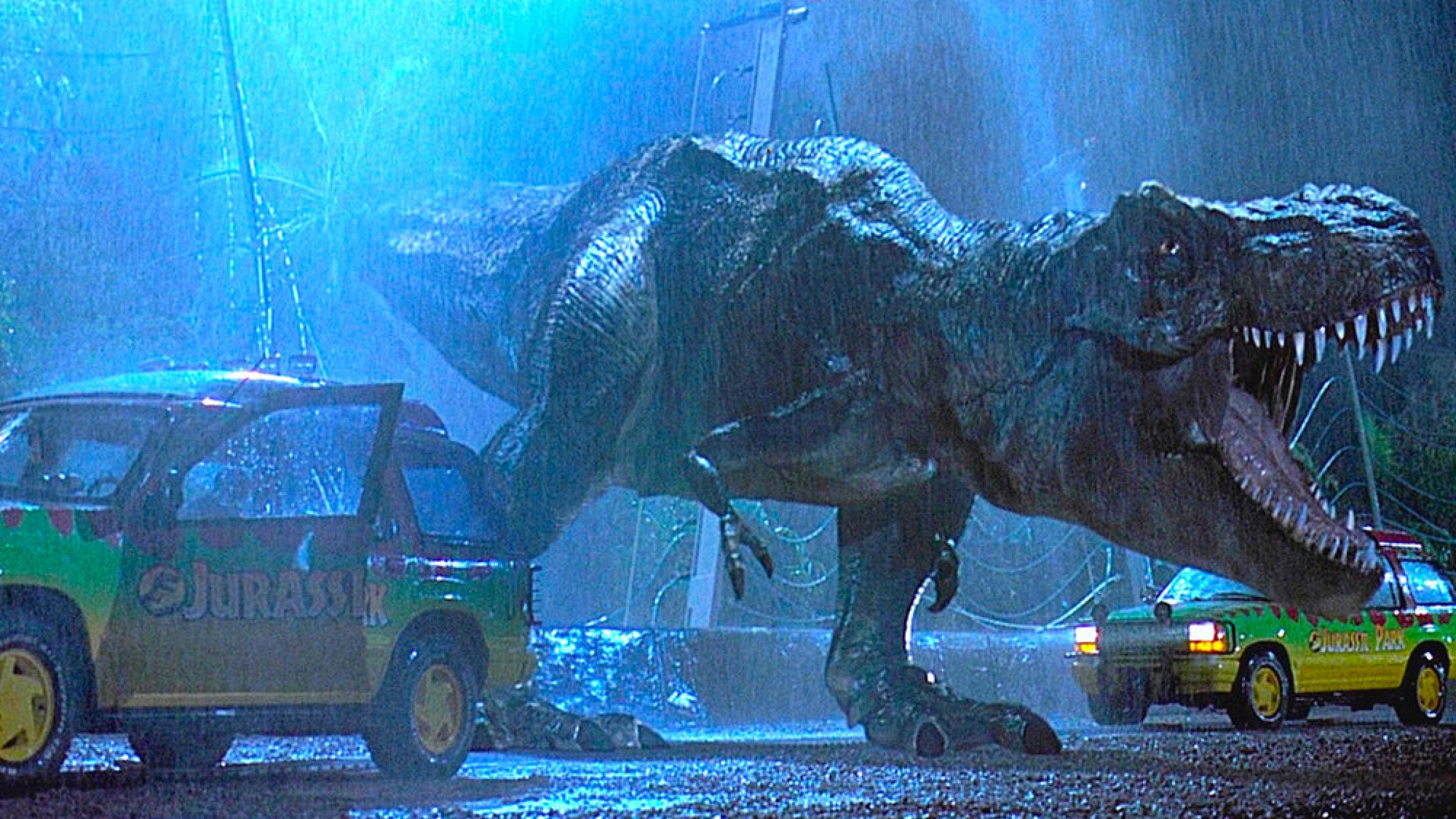 It was a witty line. One Spielberg liked so much he put it in the movie.
Up until this point, Tippett had been the go-to guy for non-animatronic, non-'guy in a suit' creature creation. Inspired as a kid by stop-motion master Ray Harryhausen's work on The 7th Voyage of Sinbad, he went on to create such classic monsters as the Millennium Falcon 'chess' pieces in Star Wars, the majestic, fire-breathing Vermithrax Pejorative in Dragonslayer and the trigger-happy ED-209 in RoboCop.
Together with ILM, he'd co-developed a process known as go-motion for the tauntauns of The Empire Strikes Back. This reduced the staccato look of stop-motion creations by introducing motion blur to the process via the use of computer-linked, motor-driven rod puppets. These precisely repeated in a single shot all the stop-motion moves they'd been given by an animator for a particular moment.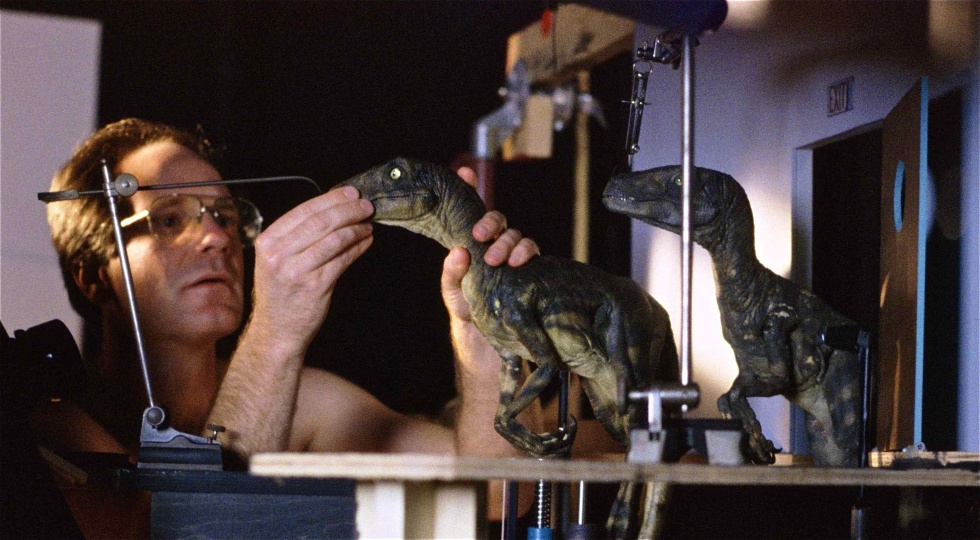 It was Tippett's expertise with this technique, as well as his deep knowledge of dinosaurs – having created an educational short film about them in 1985 called Prehistoric Beasts – that earned him his gig on Jurassic Park.
The original plan was for Tippett to animate the creatures via traditional stop-motion, with ILM using CGI to smooth the movements. He'd launched into creating stop-motion animatics for the key sequences, including the T-Rex paddock attack, and the velociraptor kitchen-stalking scene. The models for these were impressive in their detail, and very close to how the final dinosaurs looked, as anyone can see from viewing the puppets included in Propstore's upcoming Entertainment Memorabilia Live Auction.
But ultimately they were no match for the CG dinosaurs which the team at ILM had secretly created since joining the production, and boldly surprise-pitched to Spielberg and the producers.
However, Tippett wasn't actually out of a job. Spielberg and ILM still needed his expertise, and kept him on as the production's Dinosaur Supervisor. "The computer graphics guys weren't film-makers," Tippett told Vice in 2015. "They knew how to make stuff in the computer, but they didn't see the big picture."
He knew dinosaurs. He knew how they moved, how they behaved, what they could and couldn't do. So his collaboration with ILM continued, albeit on a very different footing.
To help ensure the CG beasts would move in a lifelike manner, ILM devised "Dinosaur Input Devices", or D.I.D.s – some examples of which are also featured in this year's auction. These were essentially stop-motion armature skeletons, which had an encoder at every joint, and fed every movement applied by a stop-motion animator to a computer via an umbilicus. This then replicated the physical animation in a virtual environment, with CG musculature and skin applied over the top.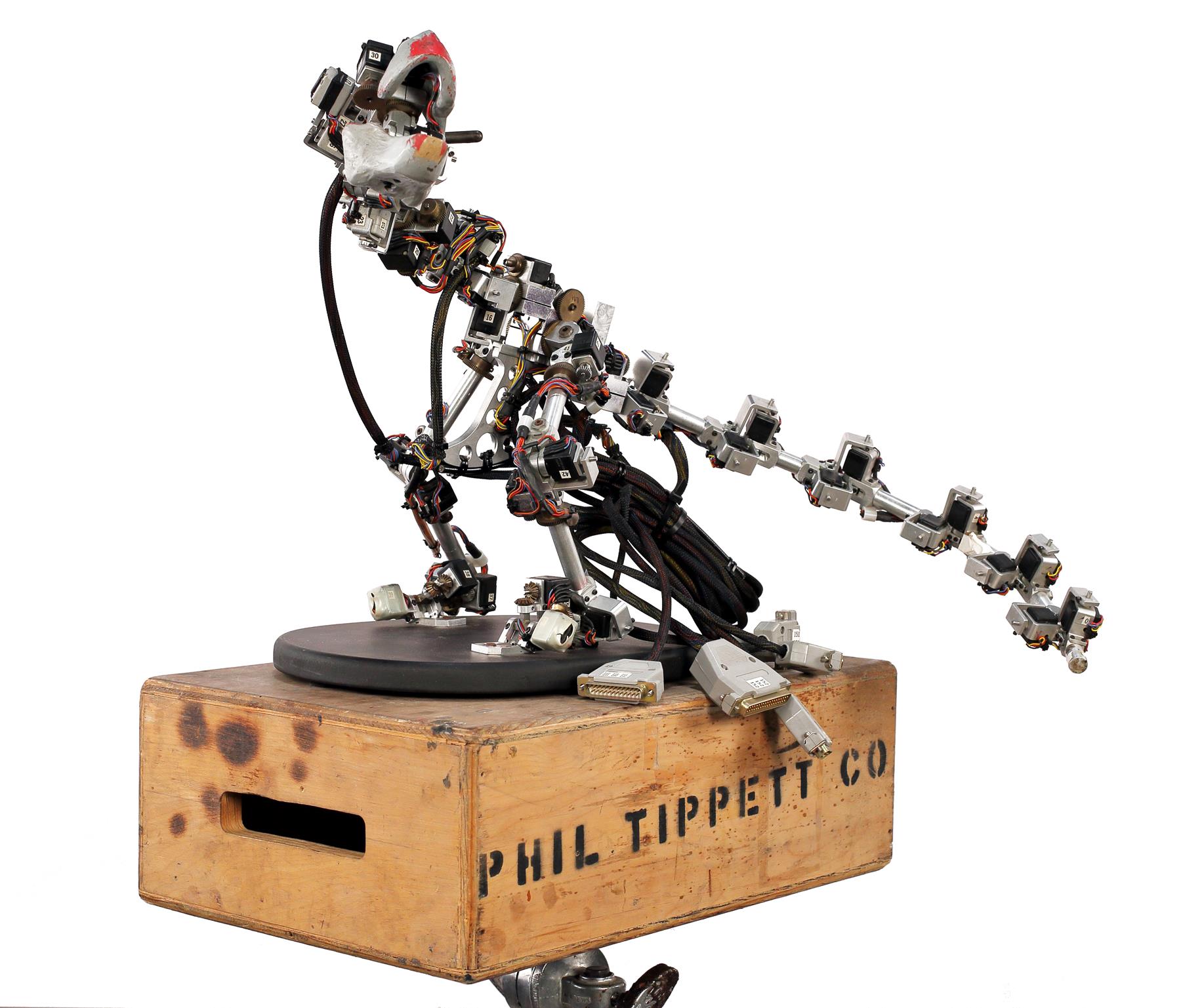 Old-school craft combined with cutting-edge technology, and in 1994 Tippett would be rewarded for his perseverance and adaptability with an Academy Award. This, he said, "Validated all of the pain."
While the way he worked would be forever changed, he was, at least, far from extinct.
View the entire Phil Tippett Collection and over 860 more lots of iconic props and costumes will  be open for bidding in our Entertainment Memorabilia Live Auction – Los Angeles starting July 27th. Click the banner below to view our preview gallery and don't forget to register for bidding.

Follow us on Twitter and Facebook to be the first to know about all current & upcoming Propstore Auctions and more!