|
Uncategorized
Christopher Lee | Vampire, Villain and Everything in Between
Throughout their careers, actors can portray characters with a multitude of different professions, backstories, nationalities. However, few actors have lived such a varied life themselves. Sir Christopher Lee was an exception. Before a career in which he would be officially crowned 'The Centre of the Hollywood Universe', he was in the RAF; conducted espionage in North Africa; and tracked down Nazi war criminals. He later found fame in Hammer horror films, playing Frankenstein's Monster, The Mummy and Dracula, before moving to Hollywood and facing off against James Bond, the Fellowship of the Ring, and Anakin Skywalker.
In 1941, after first volunteering in the Finnish army fighting against the Soviets, he signed up to the Royal Air Force, but a previously undetected defect to his optic nerve disqualified him from flying. Distraught, Lee bounced from station to station around Africa, before he decided to "do something constructive" and applied to join RAF Intelligence. Lee was based with the Long Range Desert Group (LRDG), a precursor to the SAS, and often operated behind enemy lines, organising sabotage and reconnaissance missions. After Axis forces surrendered in North Africa in 1943, Lee was then involved in the Allied invasion of Sicily, before being seconded into the army. He was posted with the Gurkhas in Italy and near the end of the war he joined the Central Registry of War Criminals and Security Suspects, tasked with hunting down Nazi war criminals. He later retired from the RAF in 1946, with the rank of flight lieutenant.
After the war, Lee's cousin suggested that Lee take up acting as a profession. His film debut in Corridor of Mirrors gave Lee just a single line, and the first ten years of his career mostly consisted of supporting characters, but he was never without work. His big break came in 1957 when he was cast as Frankenstein's monster in Hammer's The Curse of Frankenstein. Working opposite Peter Cushing as Dr. Frankenstein, Lee's 6'5" frame made him an intimidating and frightening creature.

Image courtesy of YouTube

The next year Lee took on the role that he is arguably most well known for: Dracula. Once again working opposite Peter Cushing (the two would ultimately appear in over twenty films together and become very close friends), Lee would play Dracula in seven Hammer films (plus three more appearances in other, non-Hammer, films). While the sequels were certainly a case of diminishing returns, Lee made the role his own and for generations of cinema-goers, his interpretation is the Dracula.
Lee soon became one of the true cinematic horror icons, and in 1959 he played The Mummy, completing an impressive triumvirate of horror villains. He continued to work on Hammer films until 1976, but before then had found himself wanting to branch out and take on different and more interesting roles. This led to Lee working on Robin Hardy's The Wicker Man in 1973. Lee played Lord Summerisle, the leader of a cult on a small British island. Lee considered the film to be his best, and considering he was once the world record holder for most screen credits for a living actor this is no mean feat. Among several items of Lee's in our upcoming auction we have the watch he wore in the film, which was a personal favourite of Lee's and made appearances in later films, including Return from Witch Mountain and Gremlins 2.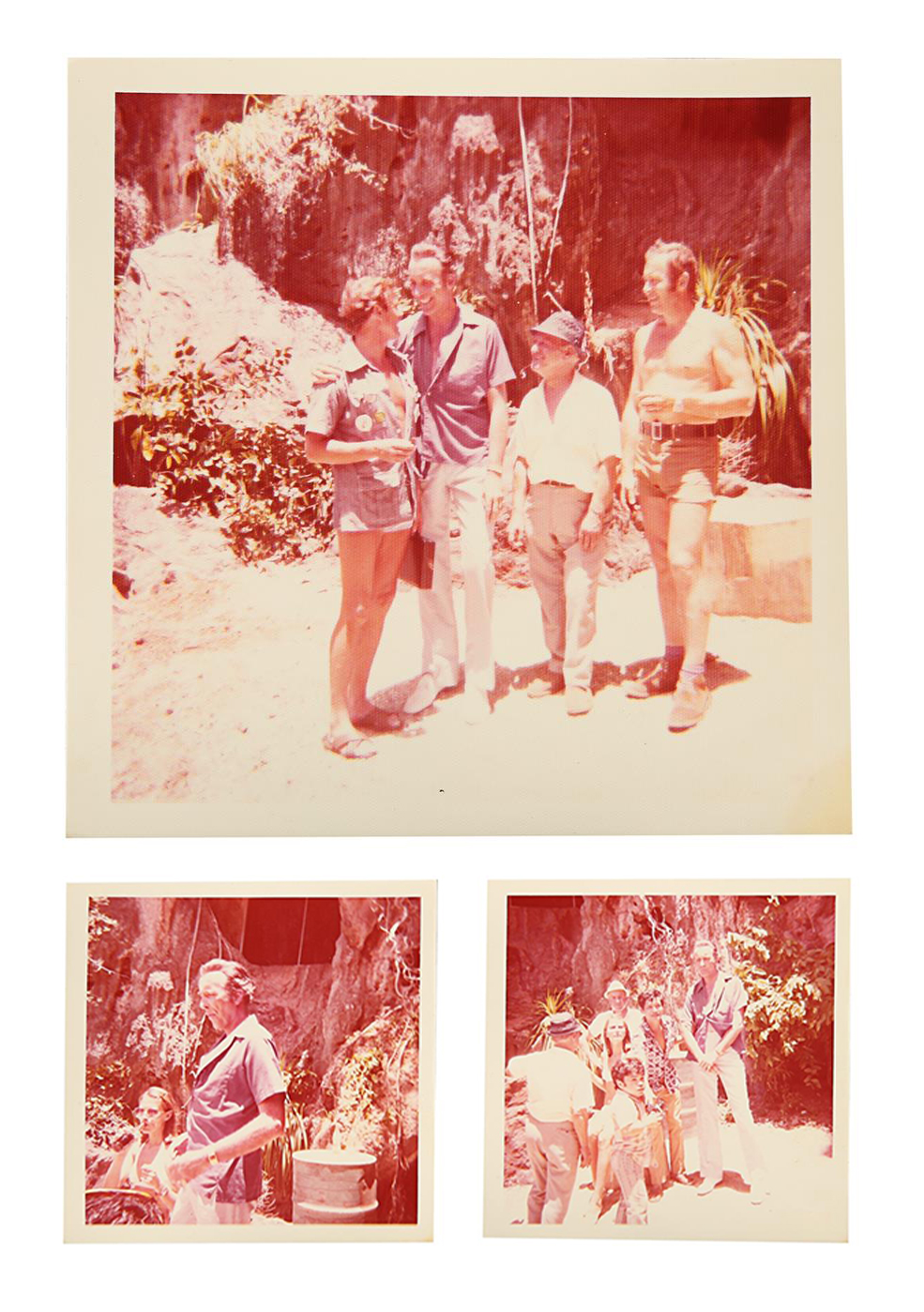 Lot #390 – Christopher Lee On-set Photographs, The Man With The Golden Gun (1974) | Entertainment Memorabilia Live Auction – 1st – 2nd Dec

The Man with the Golden Gun was released a year after The Wicker Man, with Lee's deadly assassin Francisco Scaramanga acting as the antagonist to Roger Moore's James Bond. Bond's creator Ian Fleming was Lee's step-cousin, and had originally wanted Lee to play Dr No, but didn't tell the producers in enough time, and Joseph Wiseman was cast instead. By the late 70s however, Lee had become disillusioned with the British film industry, and was advised to make his way to Hollywood.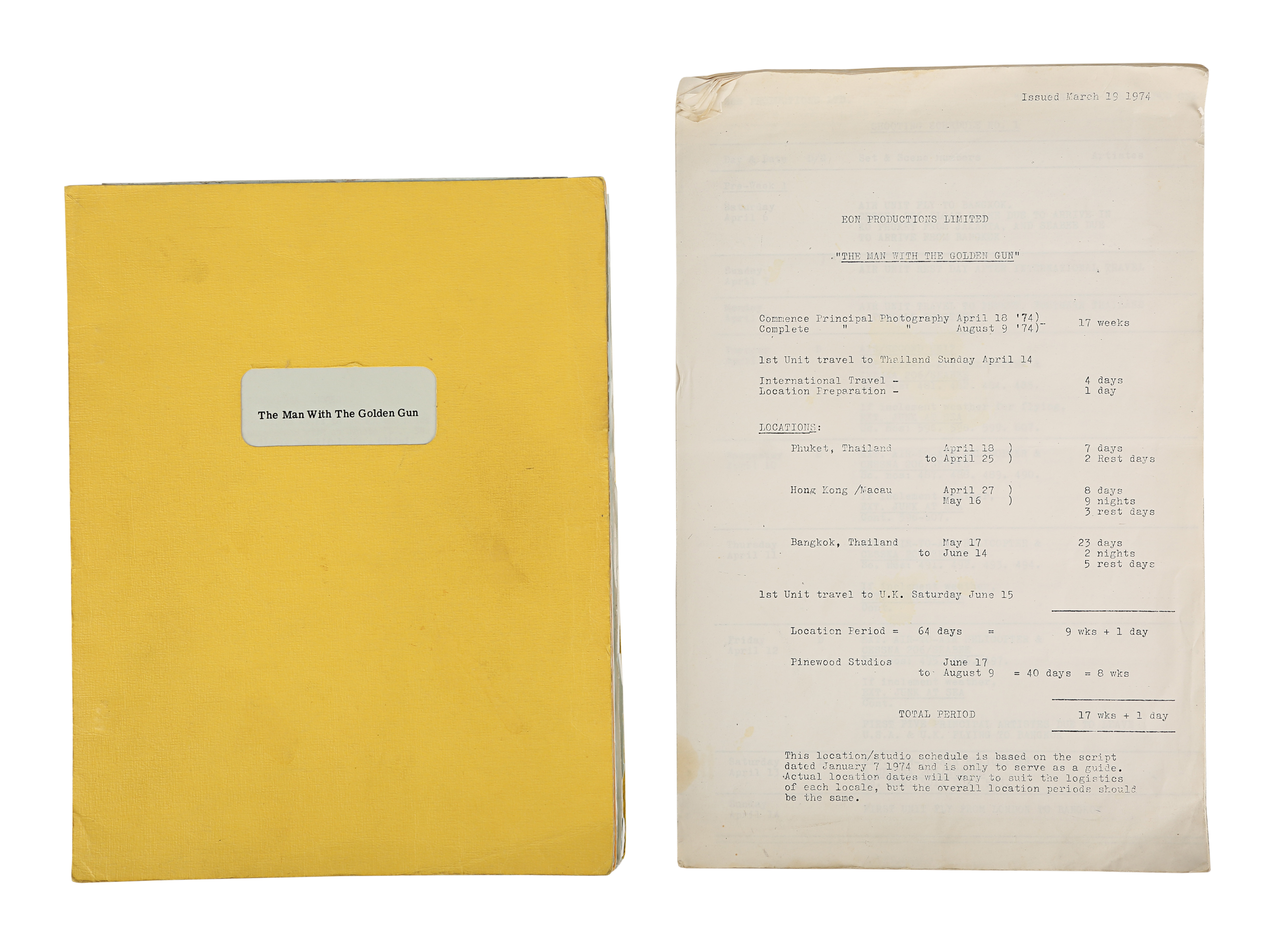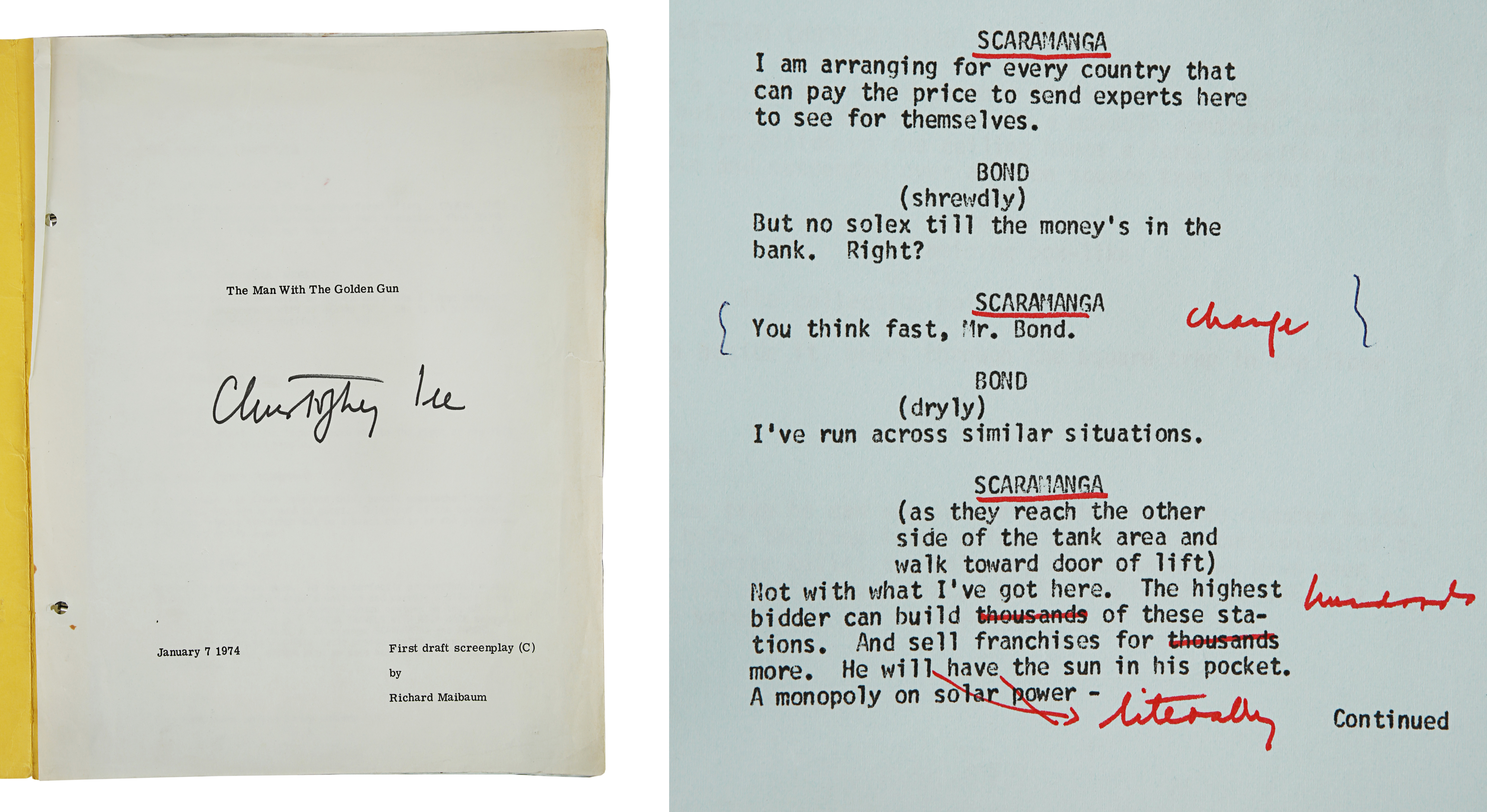 Lot #89 – Sir Christopher Lee's Personal Annotated First Draft Script, The Man With The Golden Gun (1974) | Entertainment Memorabilia Live Auction

His first role was in Airport '77 and he was a guest host of Saturday Night Live, impressing Steven Spielberg, who was in the audience at the time, and leading to his casting in 1941. He later turned down the role of Dr Rumack – ultimately played by Leslie Nielsen – in the disaster spoof Airplane!, which Lee considered later to be a "big mistake". In the late 90s, Lee was cast in a small role in Tim Burton's Sleepy Hollow, starting a working relationship between the actor and director that stretched over five films and 13 years. The signatures and inscriptions on the scripts from those films are clear evidence of the love and respect Lee's co-stars and collaborators had for him and his work.


(Left) Image courtesy of GeekTyrant (Right) Lot #480 Alan Lee Saruman Pencil Sketch, The Lord of the Rings: The Fellowship of the Ring (2001)

Just before the turn of the new millennium, Lee took a role in a trilogy of films which would prove to be a landmark of cinema history: The Lord of the Rings. Playing the evil wizard Saruman, Lee was the physical embodiment of the villainy that the Fellowship faced. The trilogy were some of the most successful films of all time, although Lee was shocked to find his scenes were cut from The Return of the King, only appearing in the extended edition.
Around the same time he took another villainous role in an equally successful trilogy, the Star Wars prequels. As Count Dooku he brought gravitas to a cast filled primarily with much younger actors. As Lee was a renowned expert in sword fighting (he held the world record for the most amount of onscreen duels) he did much of his own swordplay, despite being in his 80s at the time, and used Dooku's signature lightsaber, which also features in our upcoming live auction. The lightsaber is unlike others seen in the Star Wars universe, as it features a curved handle designed to fit with Dooku's sophisticated dueling style. To help Lee, the lightsaber was made more lightweight than others on the production.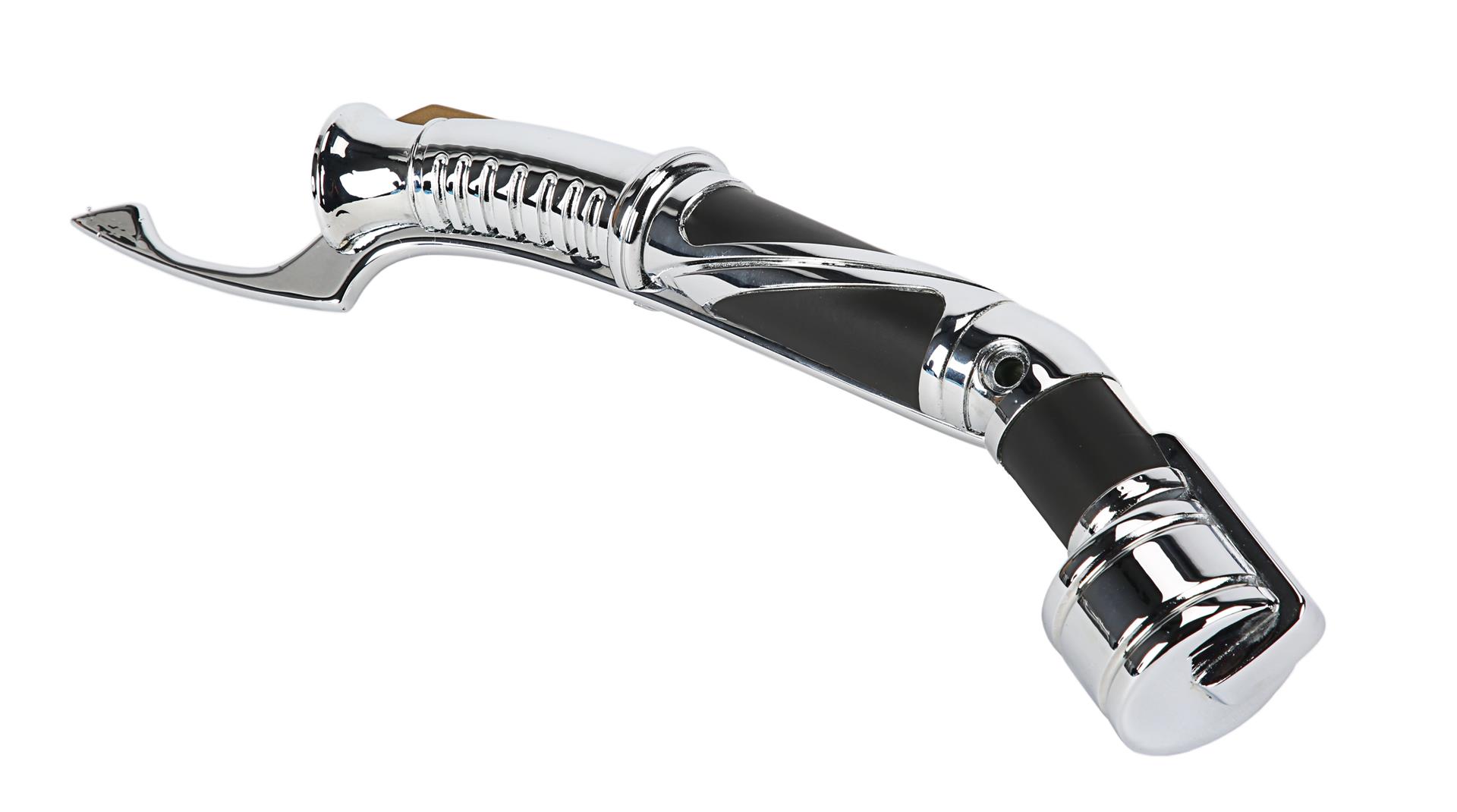 Lot #687 – Production-made Count Dooku (Christopher Lee) Lightsaber, Star Wars: Revenge Of The Sith (2005)

Throughout his career, Lee was actively involved in producing music, and used his operatic voice to great effect, singing on The Wicker Man soundtrack and appearing on several albums. In 2010, he released his metal album Charlemagne: By the Sword and the Cross, which was met with critical acclaim and he was awarded the 'Spirit of Metal' award at the 2010 Metal Hammer awards. He released a second album, as well as three Christmas EPs and a covers EP, all after turning 90. When his song Jingle Hell entered the Billboard Hot 100 chart at No. 22, Lee became the oldest living artist to enter the charts, at 91 years and 6 months.
Although never a 'leading man' in the classic sense, Lee forged a career as a deeply dependable character actor. Directors and audiences alike knew that when he was on screen, they were in capable hands. When he was starting out, he was told he was "too tall" to make it as an actor, and was determined to prove them wrong. Prove them wrong he did, and then some.

Image courtesy of ibitimes.co.uk
In this year's London Entertainment Memorbilia, we have an amazing collection of Christopher Lee movie memorabilia from his most iconic roles – Scaramanga to Saruman and beyond. Discover a whole host of true movie history now over at propstore.com/liveauction

Don't forget to follow us on Twitter and Facebook. And remember, you can explore so much more at our archive and see the extensive range of film and TV items we have for sale and auction over at propstore.com!