Movies are getting bigger. Just look at Marvel Studios' gargantuan, spectacular Avengers Endgame, which took almost $3 billion worldwide, making it the biggest movie of all time (so far). Imagery Courtesy of giphy.com
It only made sense, then, that Propstore's annual Live Auction of amazing movie and entertainment memorabilia should get bigger, too.
With 900 items going under the hammer on 30 September and 1 October at London's BFI IMAX in Waterloo (as opposed to 600 items at each of our five previous auctions), 2019 was by far our most ambitious and expansive auction yet. But not only that. It was also the biggest film-and-TV-memorabilia live auction in the UK's history, with all those lots fetching more than £5.25 million ($6.4 million) in total.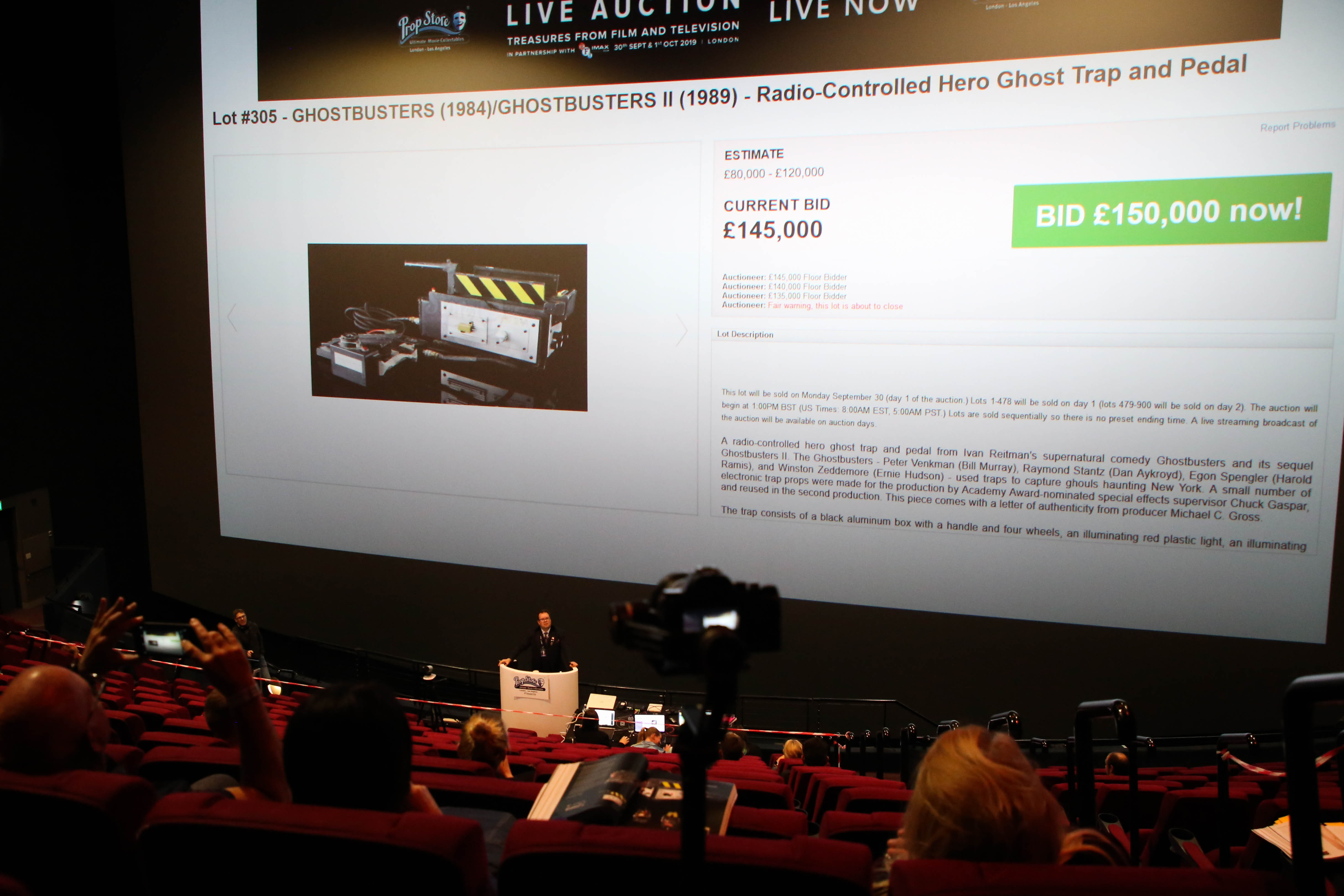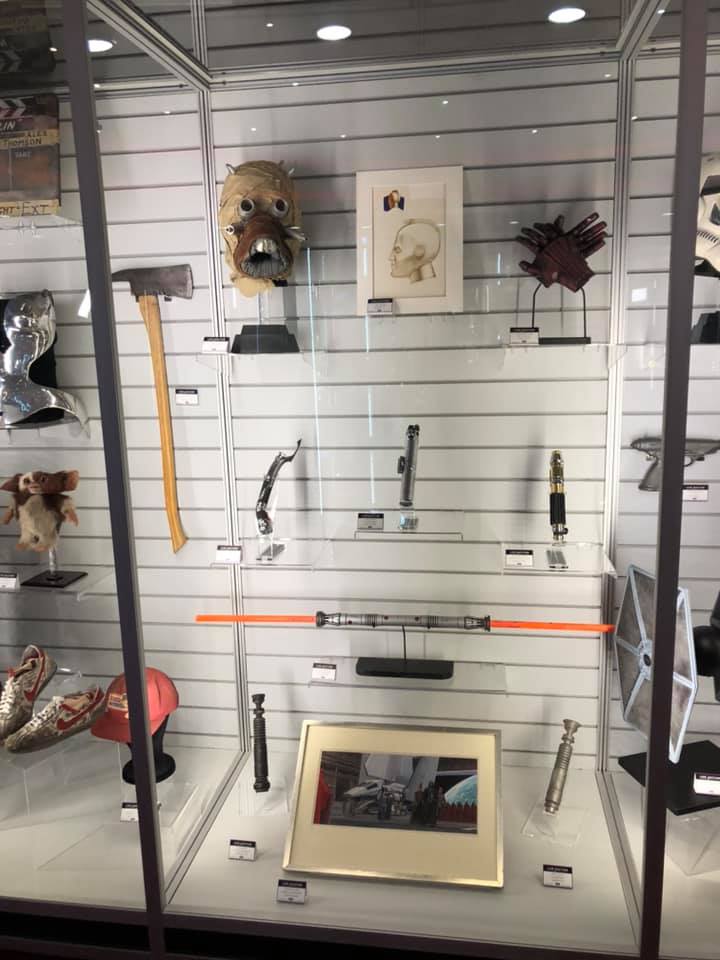 As ever, it took a lot of preparation — blood, sweat, tears and passion — to pull off, with the Propstore teams on both sides of the Atlantic putting together our gorgeous, coffee-table-worthy catalogue (also bigger than ever) and paving the way to the grand event itself.
Once again, we set up the ever-popular Propstore booth at San Diego Comic-con, making the R2-BHD droid from Star Wars: Rogue One our star attraction (while also showing off costumes from our Marvel TV Live Auction).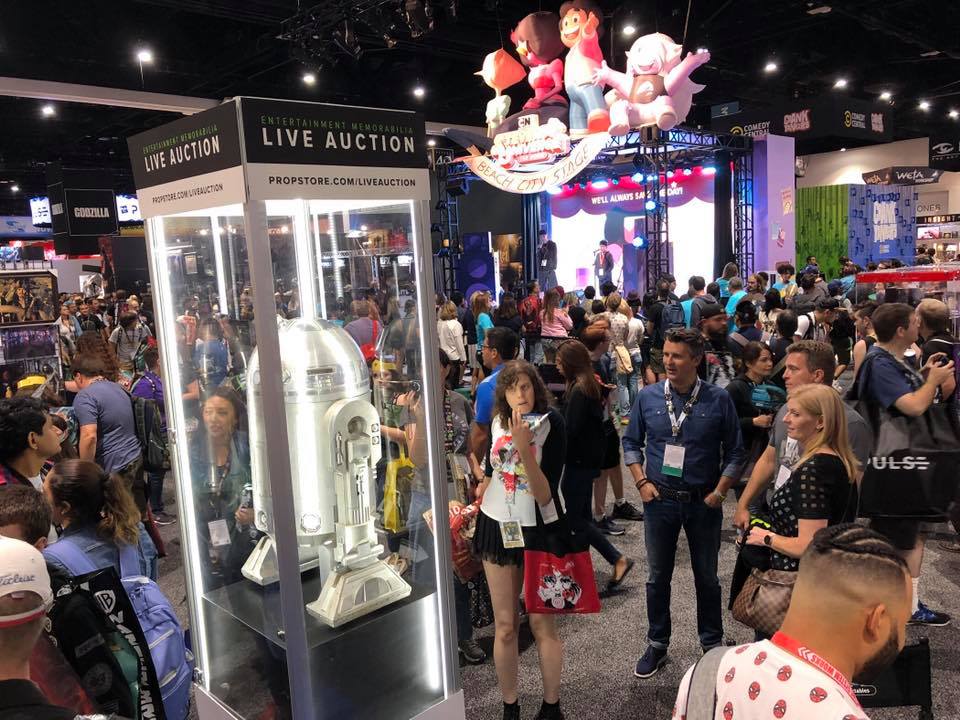 As in previous years, we ensured the film-loving public could get up close to the most exciting lots (more than 250 of them, in fact) at a free exhibition at the London BFI IMAX during the two weeks leading up to the auction. Here we displayed dinosaur skeletons from Jurassic World, the imposing ABC Warrior from Judge Dredd, Jack Torrance's iconic axe from The Shining, and Luke Skywalker's production-made lightsaber from Star Wars: A New Hope.
We also got the word out there, as far and wide as possible, with coverage on This Morning and Channel 5 in the UK, and Channel 9 in Australia, and stories in such newspapers as The Times and the Daily Mail.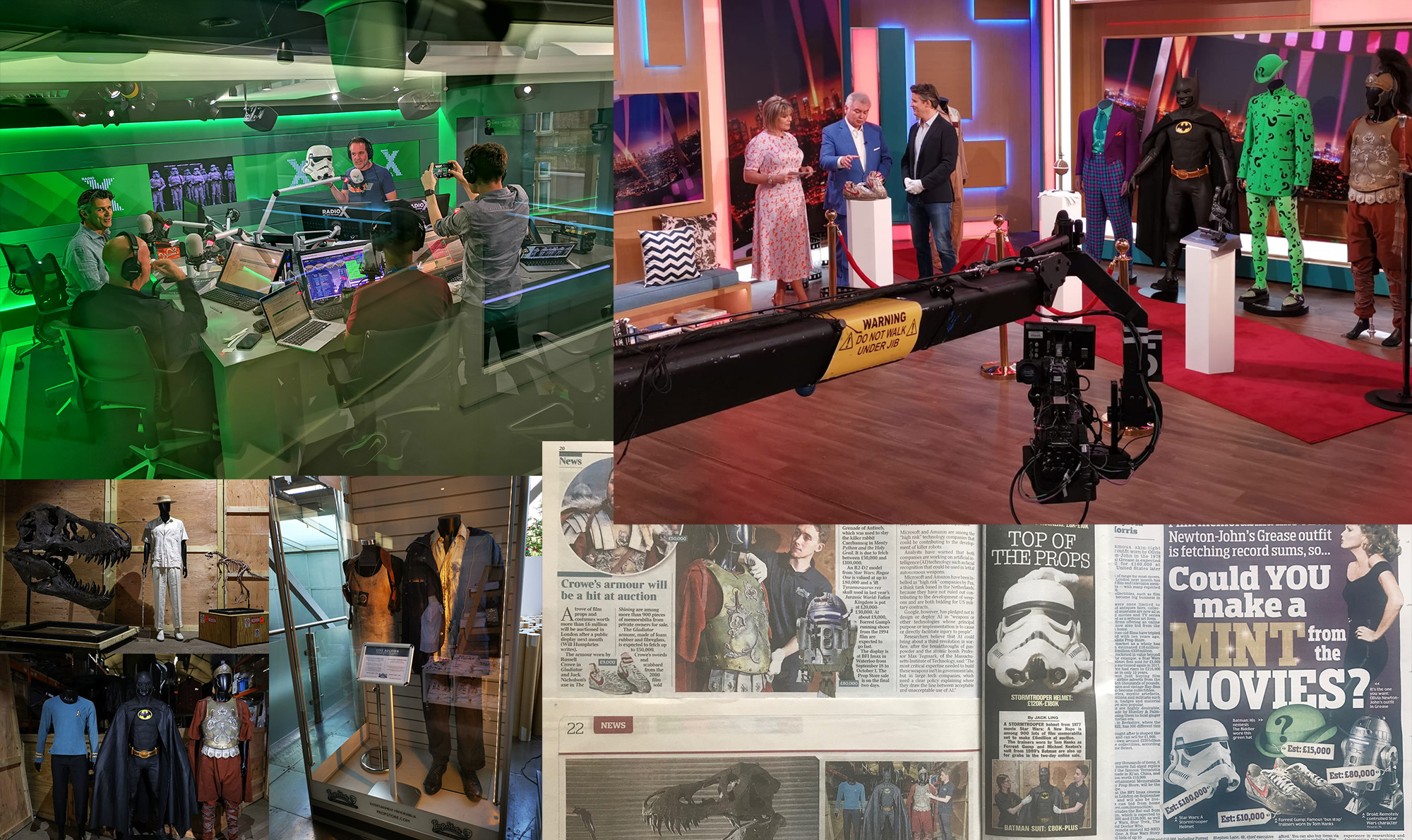 As CEO Stephen Lane put it at the two-day marathon auction's close, "Once again Propstore has raised the bar." Among the biggest sales, the Shining axe fetched £172,000 ($210,000), Luke's lightsaber went for £147,600 ($180,000), and an ultra-rare screen-matched stormtrooper helmet from the first Star Wars sold for £159,900 ($195,000).

The most valuable lot turned out to be the radio-controlled hero ghost trap and pedal from Ghostbusters, which fetched £186,960 ($228,000). But Propstore also set a world record for selling the most expensive toilet ball-cock — well, one that was ingeniously repurposed as the fabled Holy Hand Grenade of Antioch in Monty Python and the Holy Grail, which went for £67,650 ($82,000).
After such a huge and successful event, you might wonder how the EMLA could ever get any bigger. Well, there's no stopping us: in 2020, we'll be holding not one but two Live Auctions: one in April, in Los Angeles, and the other in September, in London. For Propstore, this is very far from being the Endgame…
Don't forget to follow us on Twitter and Facebook. And remember, you can explore so much more at our archive and see the extensive range of film and TV items we have for sale and auction over at propstore.com!