In this year's 2019 Entertainment Memorabilia Live Auction, we've had the amazing opportunity to get up close and personal with one of movie history's greatest creatures – The Facehugger.

Image courtesy of giphy.com

Created by Special Effects legend Roger Dicken, the Facehugger and the Chestburster have now become the archetype for sci-fi creatures with their iconic design that has been emulated time and time again over the last 40 years. We managed to catch up with Roger to talk about what led him to the production of Alien (1977) and the creation of this incredible creature…

You've had such an interesting career, working on films that are now considered special effects masterpieces of their time, but what originally brought you into the special-effects world?

Born in Portsmouth, Hants, I was a very imaginative and creative kid and into movies from a very early age. As a teenager I made home movies and experimented with model animation and so on. Re-runs of 1940's classics, such as Frankenstein, King Kong and the Flash Gordon sci-fi serials, together with a plethora of wonderful comics (that were once published in the UK) were clearly instrumental in shaping my career through my desire to be involved in the word of the 'fantastic'.

My entry into showbusiness commenced aged seventeen when the famous Bertram Mills Circus came to town. I left with them to tour the UK in 1957 (in their electrical/lighting department) purely for the razzle dazzle and excitement. From there, a diverse body of work followed including making props for the Royal Court Theatre in London and a stint at the BBC studios assisting set builders for the original Dr. Who series.

I then secured a position making S.F.X. models for the "Thunderbirds Are Go" television series with the Century 21 Studio team in Slough. There I made numerous models including the huge 'Thunderbird 1 Hangar' and I also created 'Monsters' for two covers of the studio's TV21 Comic.



Image courtesy of lester.demon.nl

Work on Stanley Kubrick's '2001' followed as a model effects assistant. After that I moved to Tigon Films, by now helming the special effects on 'The Blood Beast Terror' and 'Witchfinder General' productions. Then, with American effects wiz Jim Danforth, I worked on Hammer's 'When Dinosaurs Ruled the Earth' for which we were nominated for an Academy Award but lost out to Disney. Continuing with Hammer, I created and helmed the effects for 'Scars of Dracula'.

Diversifying briefly, I built a life size Stegosaurus* dinosaur for display at the now defunct Billy Smart's Windsor Safari Park. Back in the movie world, I created the 8' tall Weird Evil Skeleton for Tigon's 'The Creeping Flesh'. Next I helmed the monster sequences for the Amicus productions 'The Land That Time Forgot' and 'Warlords of Atlantis'. Following this of course I was engaged on Alien.

*Does anyone out there know what happened to that 25' Dinosaur?!!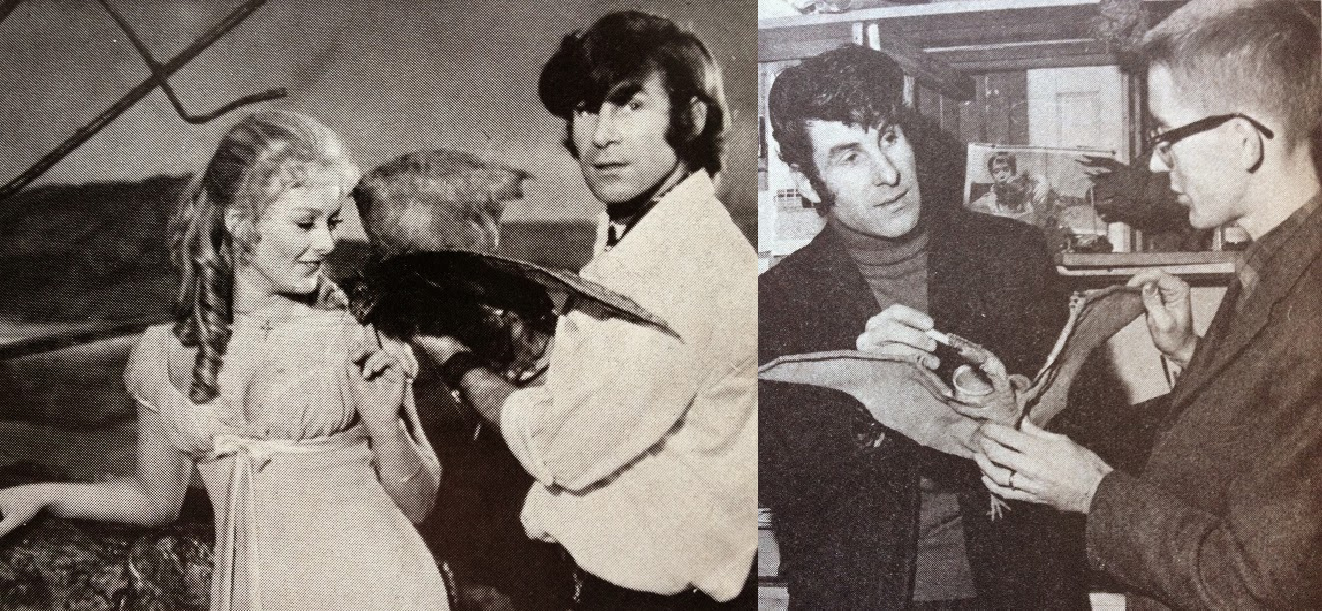 Image courtesy of blackholereviews.blogspot.com

Alien has obviously become such a powerhouse in the world of sci-fi and horror movies, but what brought you onto the project, originally?

Time marches on and I think I must have had a phone call from 20th Century Fox regarding 'Alien'.


How did you approach the construction of the Facehugger and how much freedom to interpret both Giger and Ridley Scott's designs did you have?

I originally created the Facehugger by sculpting it in ordinary plasticene. The only design I remember receiving at the time was a simple line drawing of the shape of the creature that I understood was by Dan O'Bannon. Basically, I was left to my own devices with regards to all of the detail, which was my own work, and I ended up creating something visually from my imagination (which was obviously ok'd by Ridley). It is very easy during film production, for finished artwork of the form and detail on creations that were used in movies to, at times, suddenly appear 'after' an item has been physically created!


What processes went into the creation of the Facehugger (casts, latex work, etc)? And without any of the restraints you had at the time (budget, time, etc), do wish would you have done anything differently thinking back on this project?

I produced from my model a series of moulds which took a considerable time, as they were very exacting. The torso was reproduced in resin with a metal frame for strength. The tail was then cast in latex with a foam core containing a nylon cord and affixed to the torso as were the sacs, and the legs were cast individually in latex and foam with interior rods for strength then affixed to the torso. I then grafted all the components together for it to become the complete model.

Regarding desiring anything 'different' on the project, I think I would have preferred a far more detailed creature. As I say, I stuck to the basic shape I was given of the creature but I did not think it was right to give it human finger nails as I personally preferred claws which would have been much more menacing – but there we are!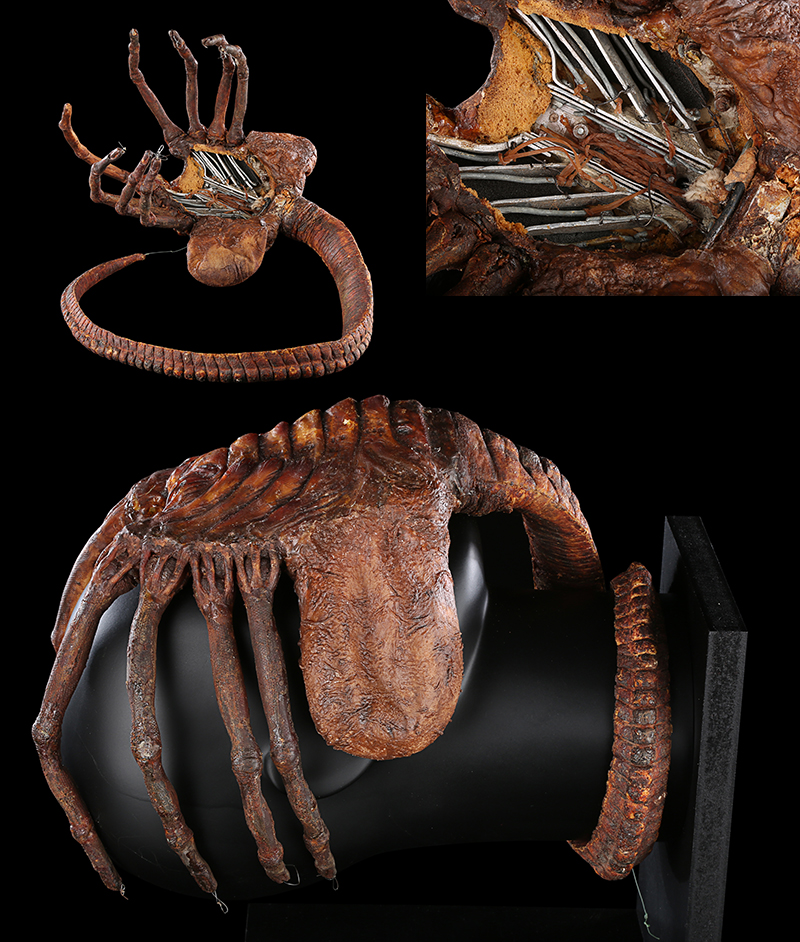 ALIEN (1979) – Special Effects Facehugger – See full lot in – Entertainment Memorabilia Live Auction 2019

And finally, how does it feel to have the legacy and be known for creating not one, but two of cinemas most iconic movie creatures (Chestbuster and Facehugger)?

Well, all I can say to that question is I was told many times as kid to stop dreaming about movies, come down to earth and think about a 'proper job' for the future – today, I am sure glad I totally ignored that advice!



Image courtesy of blackholereviews.blogspot.com



Don't forget to follow us on Twitter and Facebook. And remember, you can explore so much more at our archive and see the extensive range of film and TV items we have for sale and auction over at propstore.com!