|
Auctions
10 Things You Need To Know About Ron Cobb
Welcome to the the next in our Preview Blogs from the Propstore 2018 Entertainment Live Auction. During August and September, we will give you a weekly advance preview of some of the amazing and iconic lots that we have in store for you in this years auction… this week we're looking at 10 things you need to know about Ron Cobb!
If you grew up on the sci-fi and fantasy cinema of the '70s, '80s and '90s, then Ron Cobb was an important part of your life — even if you didn't know it. The Californian-born Cobb, now 81 years old and living in Australia, designed Cantina aliens for Star Wars, the swords we saw swinging in Conan the Barbarian, the future worlds of Alien, Aliens, Total Recall and, more recently, Joss Whedon's Firefly TV series. His impact on genre film-making is huge, and all the Cobb-created lots in this year's Live Auction, from his Conan artworks to his designs for the DeLoran in Back to the Future, are testament to that.
Yet, for some reason, he doesn't receive the same recognition as some of his peers; the likes of Chris Foss, for example, or HR Giger (with whom Cobb worked on Alien), or Ralph McQuarrie. So it feels like time to let everyone know what a fascinating and talented guy he is, and just how much of an influence Ron Cobb had on our love of sci-fi movies…
1. He worked at Disney in the 1950s
Ron Cobb's first job after graduating Burbank High School in 1955 was at Disney's Burbank lot, where he worked as an in-betweener (basically filling the gaps between the key animation frames) and breakdown artist. His most significant credit from that time was on 1959's Sleeping Beauty.

2. He was a great political cartoonist
Though rejected by Playboy magazine, Cobb's smartly cynical political cartoons were disseminated through the late '60s by an underground newspaper called The Lost Angeles Free Press. Fatefully, one of his fans was Dan O'Bannon, a University of Southern California film student who, years later, would invite him to come work on his and John Carpenter's sci-fi student film Dark Star (1974), for which Cobb designed the titular spaceship.

3. He worked on Alejandro Jodorowsky's unmade adaptation of Dune
As O'Bannon was doing special effects for the Chilean-French director's ultimately over-ambitious sci-fi epic, he brought in Cobb to design concepts alongside the likes of Chris Foss, Moebius and HR Giger. But Jodorowsky felt Cobb's designs were too realistic for his surreal take, and besides, the project collapsed anyway.
4. He rescued Star Wars' Cantina scene
After being recommended to George Lucas by O'Bannon (now animation supervisor on Star Wars), Cobb was brought in to help make the denizens of Mos Eisley more interesting and bizarre. "George had been unhappy with what they had shot, which was mostly people with bits of foam stuck to their face," Cobb recalled in 2014. "So he called me in." Lucas was impressed with Cobb's "more biological" designs, including the brilliantly weird Hammerhead.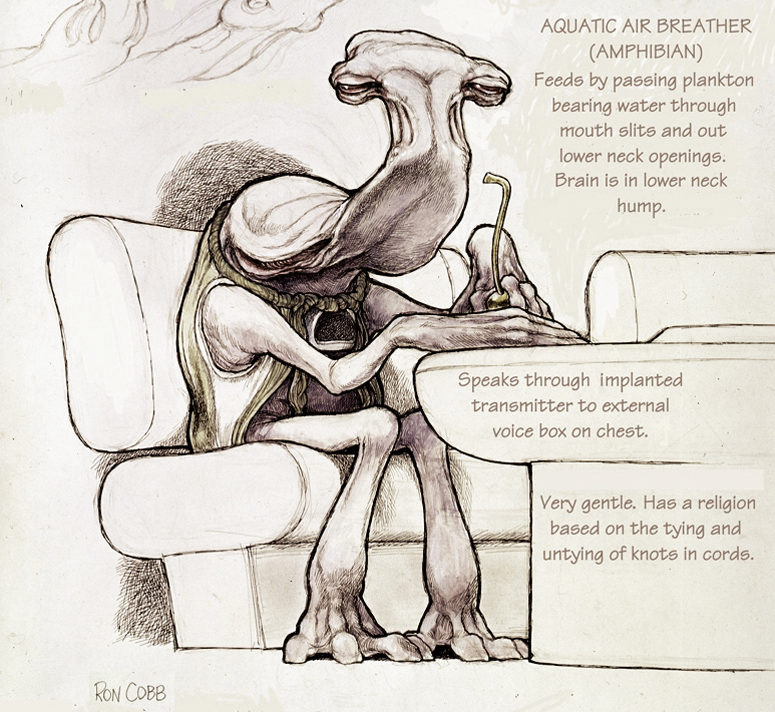 5. It was his idea to give the Alien acidic blood in Ridley Scott's Alien
While co-writing the script for the film that would become Scott's iconic sci-fi horror, O'Bannon brought Cobb on board right from the start, to help visualise the world and (primarily) its human-built components. While HR Giger would of course provide the design for the titular creature, Cobb did come up with his own designs, and along the way, O'Bannon said, suggested that the monster have acid for blood, as a defence mechanism.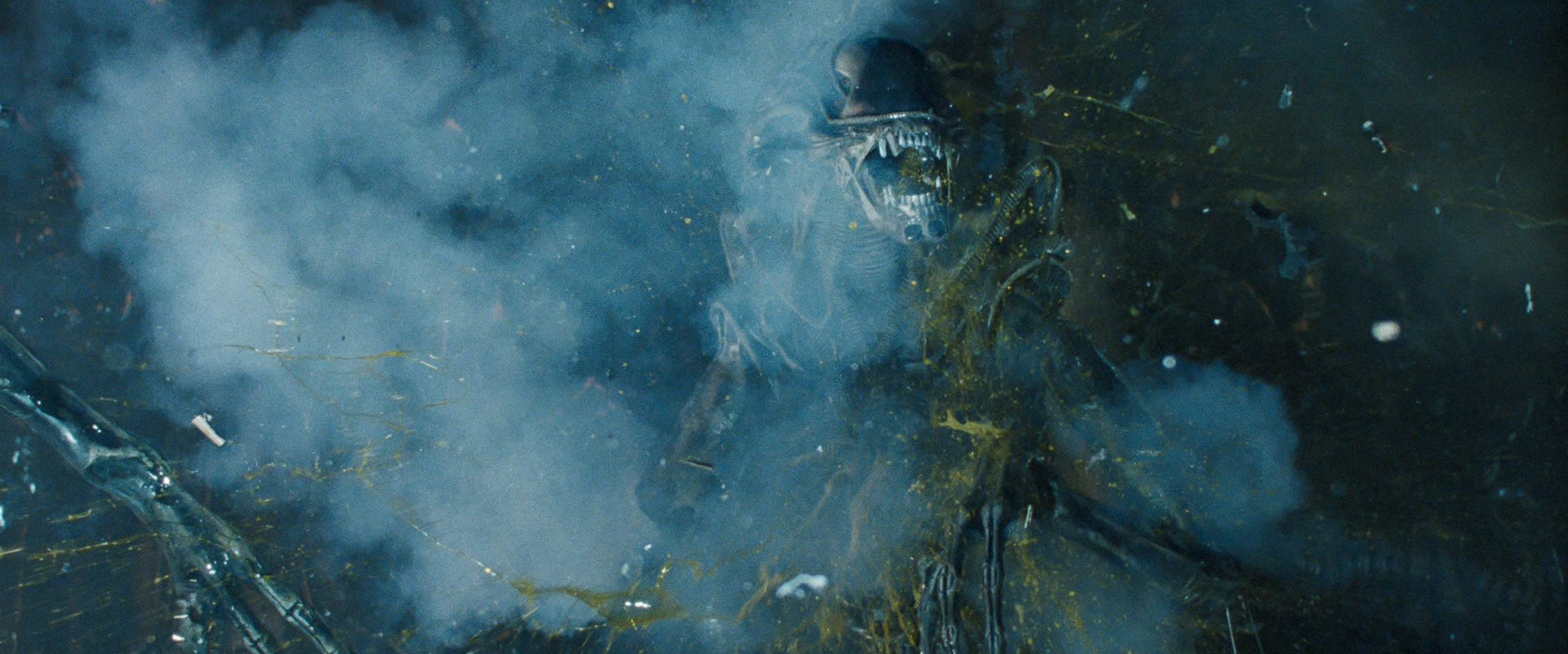 6. He also named the evil corporation in Alien
Cobb might have been frustrated that his designs for the monster were rejected, but he still made his mark on the universe while working with costume designer John Mollo on the film's insignias. As part of this he came up with "Weylan-Yutani" (later changed to Weyland-Yutani) as the name of the corporation so desperate to get its hands on the deadly creature. "I wanted to imply that poor old England is back on its feet and has united with the Japanese," he said. It was, he added, "almost a joke."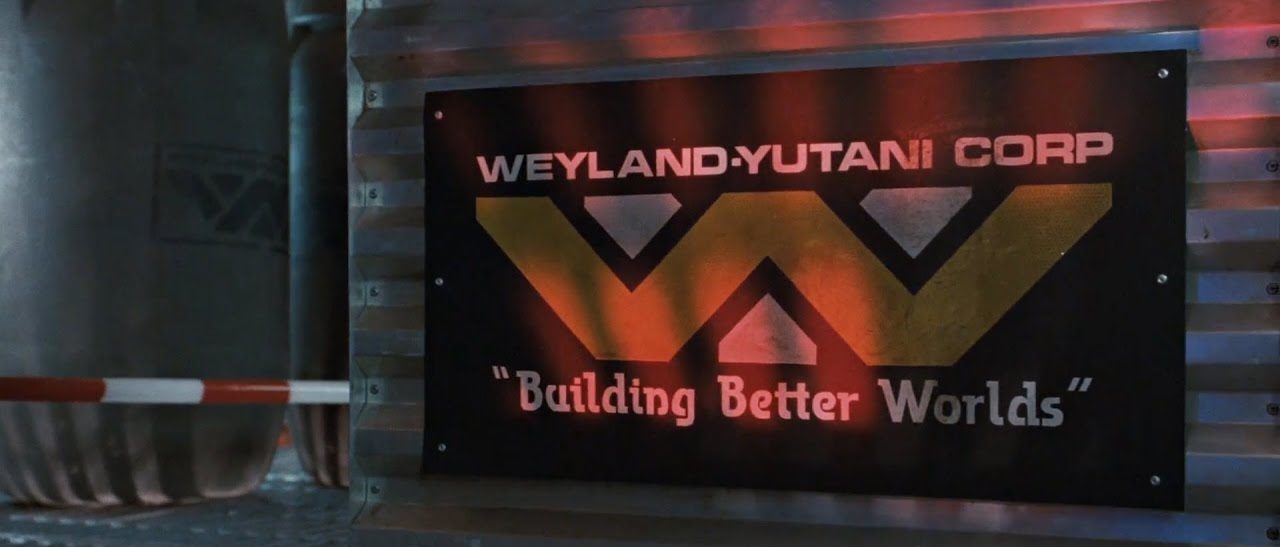 7. He made a cameo appearance in Conan The Barbarian
As the production designer on John Milius' adaptation of Robert E. Howard's gritty fantasy world, Cobb visualised all the swords and armour and contributed hugely to the cinematic realisation of the Hyborian Age. He's also in the film, too, appearing briefly as a conical-hat-wearing "Black Lotus Street Peddler".

8. He almost made the movie that became E.T. – The Extra-Terrestrial
While working on Conan, Cobb befriended Steven Spielberg, who was at that time working on Raiders Of The Lost Ark (for which Cobb also contributed designs), and revealed a desire to direct. After Spielberg said he'd back a film for Cobb, the designer pitched an alien-on-Earth horror which would be scripted by John Sayles as Night Skies. However, it eventually got rewritten as E.T. By Melissa Mathison, and Spielberg of course ended up directing it himself. Cobb wasn't bitter, and Spielberg at least gave him a little cameo as one of the doctors: "I got to carry the little tyke out," Cobb revealed.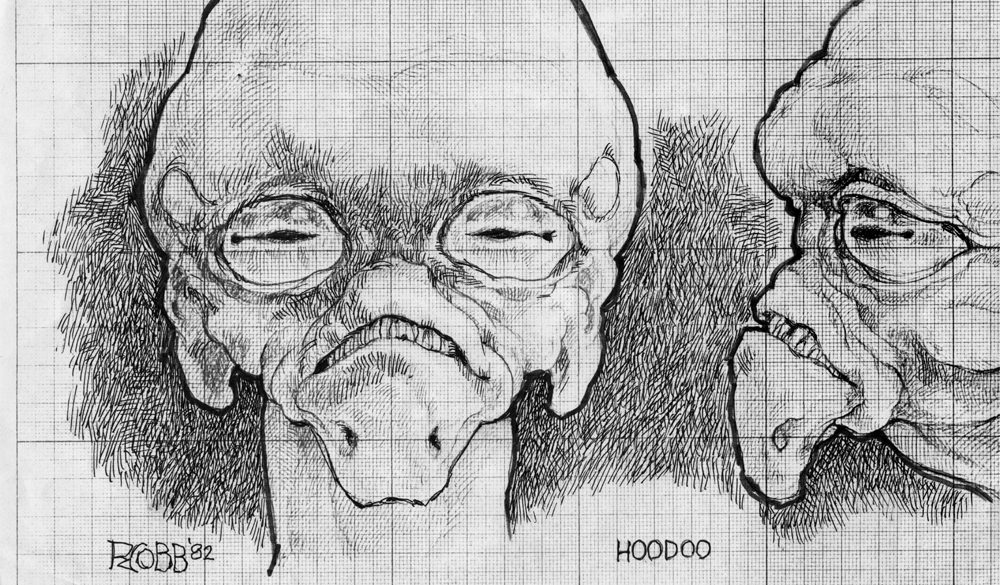 9. He made Back To The Future's DeLorean go nuclear
Cobb wasn't the first designer to work on Robert Zemeckis and Bob Gale's stylish time-hopping vehicle (that was Andrew Probert), but he made some of the most significant design decisions, after being briefed to make it look more like it had been bashed together in Doc Brown's garage —more "dangerous" as Gale put it. So it was Cobb who added the coils at the rear and, most significantly, the nuclear reactor, which he reasoned would require a vent at the back of the car (which the producers doubled in the final design).

10. He directed a comedy about garbage collectors
Despite helping visually define the science-fiction genre throughout the '70s and '80s, when Cobb did eventually direct his own movie, it was a comedy… About garbage-men in Australia (the Los Angeles-born artist's home since 1972). While not exactly a worldwide hit, 1992's Garbo did feature a song by Irish punk outfit The Pogues, written especially for the movie.
In this year's Entertainment Memorabilia Live Auction, we are incredibly lucky to have a number of original Ron Cobb artwork lots from some of the best films he worked on, including Conan The Barbarian (1982), The Abyss (1989) and Back To The Future (1985). So for any Cobb fans out there, make sure you check out a few of the upcoming lots below and get registered in this year's Live Auction 2018 so that you don't miss out on some truly amazing pieces of original movie memorabilia!
Don't forget to keep watching these weekly 'sneak peek' blogs, showcasing some fantastic props from this year's Entertainment Live Auction 2018. Follow us on Twitter & Facebook to be the first to know about all current & upcoming Propstore Auctions and more!