The 2017 Propstore Live Auction is now behind us, and the amazing lots that sold are getting ready to go off to some very lucky winning bidders! With all the interest in this year's auction, we thought that it would be fitting to end with a round-up of some of this year's highlights…
This year, Propstore hosted an incredible catalogue of 600 lots of original props, costumes and production material from over 160 films and TV shows – from Alien to Who Framed Roger Rabbit – so there was something there for every collector!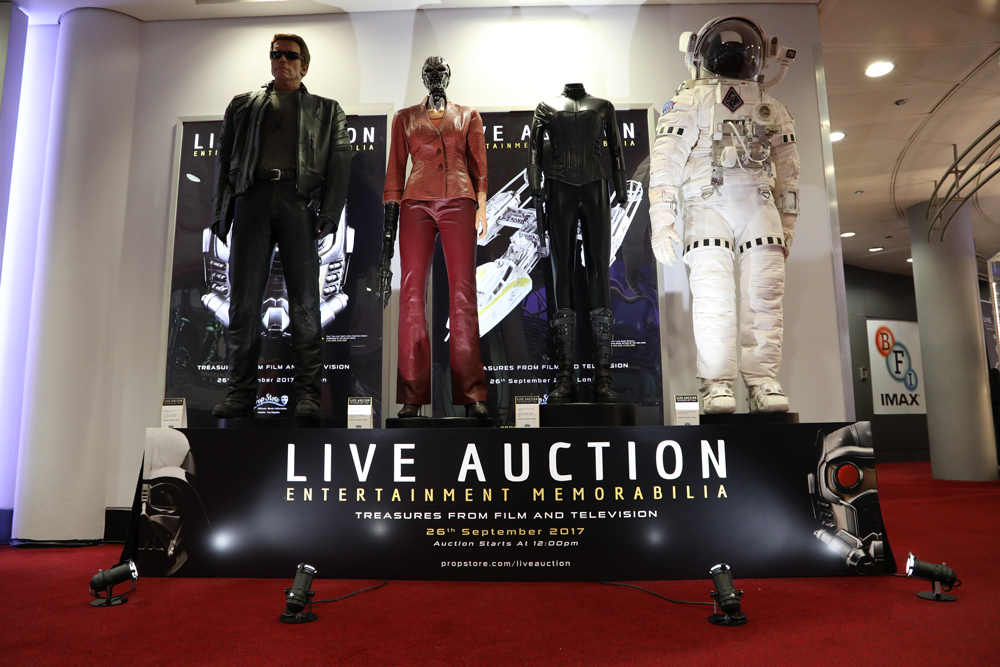 The long road to auction day started at this year's San Diego Comic Con 2017. Our new, slick-looking booth displayed a number of sneak peek lots from the upcoming Live Auction which was definitely a hit with movie fans and press at the convention, alike.
Just some of the visitors to the Propstore CC booth: John and Deborah Landis, Norm from Tested and Howard Berger of KNB EFX
Another major hit of this year's Live Auction was the free-entry Live Auction Exhibition that ran for three weeks (one more week than last year!) at the BFI IMAX in Waterloo, London. The Exhibition displayed over 300 of the lots up for auction for the public as an opportunity to get up close and personal with some of movie and TV's most iconic props and costumes.
Whilst the exhibition was on, we were also lucky enough to have another month of special screenings at the BFI IMAX, proudly presented by ODEON, to let viewers see our auction props and costumes from the exhibition in action. Classics such as Alien, Top Gun and Robocop returned to the big screen for people to enjoy in the lead up to the auction. And it was an especially great opportunity for fans to see some of the films for first time on the big screen!
"Each year, Propstore's auction at London's BFI IMAX gets bigger and better, and the collection of items from the exhibition that went under the hammer in 2017 were no exception. It was fantastic to see so many film fans come through our doors to see and bid on these incredible pieces of entertainment history – and we can't wait to see what the team at Propstore have got planned for 2018."

Sylvia Woon, Interim Commercial Director at ODEON UK & Ireland
After the great success of last year's Live Auction, the press were hungry for news about this year's auction. Yet again, we saw well over a hundred features and articles about the sale in the media, in publications as diverse as the mainstream newspapers (including The Telegraph, Times, Daily Mirror and New York Post), major online sites such as Yahoo Movies and MTV News.
Press Extravaganza: Daily Mirror, Good Morning Britain, This Morning, Total Film
When the auction day finally came around, it was a non-stop bidding marathon of over 10 hours. And as always, our live audience in the auditorium waited with baited breath as items like Star-Lord' Quill's (Chris Pratt) Hero Helmet created an almighty bidding war in the room, online and on the phones and finally was sold to one happy bidder with a jaw-dropping final price of £134,200 – over three times its original estimate of £30,000 – 50,000! The bidding was, at times, frenzied, with bids coming from all sides managed skillfully by our unflappable auctioneers, Thomas Plant and Neil Shuttleworth. Many of the IMAX audience stayed the course for the entire auction, enjoying the excitement and energy (as, I am sure, many of our online bidders also did) which made for an intense but exhilarating experience!
Over 1500 amazingly dedicated bidders from over 20 countries took part in this year's auction, which made it a resounding success.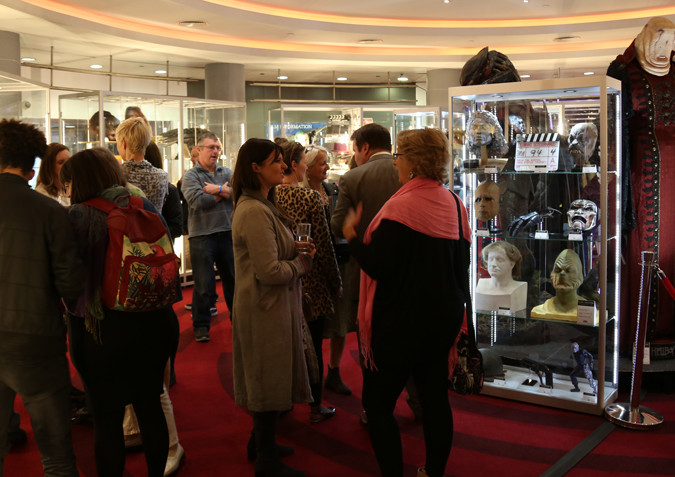 "Propstore offered to market a phenomenal collection of film and television artifacts that were keenly contested for by collectors, investors and institutions alike."

Stephen Lane, CEO Propstore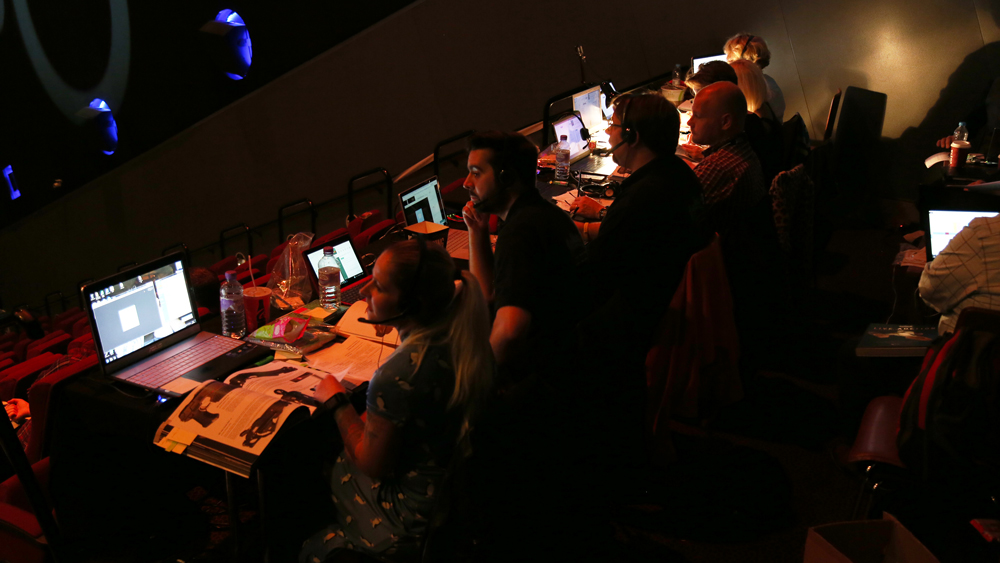 The lots themselves created more of a stir than we could ever have anticipated, with furious bidding and record-breaking prices. Notable sales included:
Merlin's (Nicol Williamson) Robe & Helmet from EXCALIBUR (1981) which sold for £91,500
Peter "Star-Lord" Quill's Hero Helmet (Chris Pratt) from GUARDIANS OF THE GALAXY (2014) which sold for £134,200
Thor's Mjölnir Hammer (Chris Hemsworth) from THOR (2011) which sold for £73,200
Witch-king of Angmar's Crown from LORD OF THE RINGS: THE FELLOWSHIP OF THE RING (2001) which sold for £51,850
Dr. Peter Venkman's Jumpsuit (Bill Murray) from GHOSTBUSTERS (1984) which sold for £42,700
Love the #propstore live auction more than the Grinch loves Christmas! Happy Bidding pic.twitter.com/Jr2iC9znhA

— Neil Shuttleworth (@SASauctions) September 26, 2017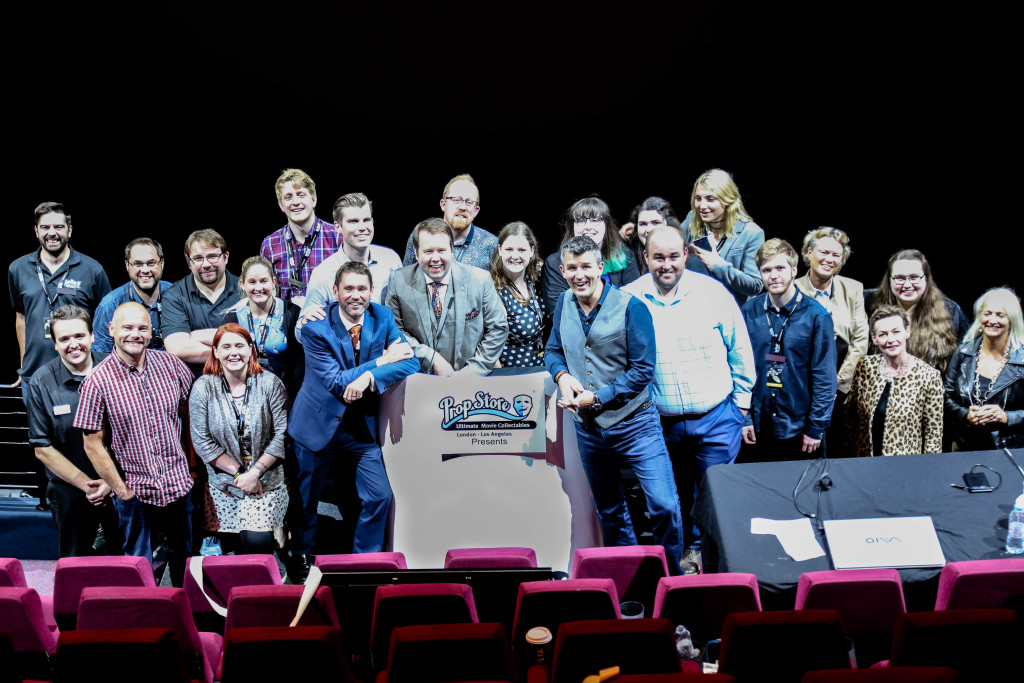 The Propstore Team, BFI ODEON IMAX London, Live Auction 2017
At the end of such an amazing event, we would like to offer a huge thank you to everyone who contributed to make this our best Live Auction ever.  Your interest, your feedback, your participation, and your enthusiasm for the items all came together to make a truly memorable and exciting day! Congratulations to everyone who managed to secure what they were looking for, and commiserations to those who were, sadly, outbid on the day.  Remember that you don't have to wait until the 2018 Live Auction to get your hands on very special items.
And don't forget, we have a number of upcoming online auctions throughout the coming year, starting with the amazing Star Trek Live Auction and Twilight Online auctions in the coming weeks, so make sure you take a look, and happy bidding for the future!