By
Prop Store
on November 24th 2015 November 24th 2015
Prop Store is proud to be joining forces with actress Maria Doyle Kennedy for a new no reserve charity auction benefiting two great causes.
You have the chance to bid on items from Maria's time on serial killer thriller series Dexter and fantastic sci-fi clone drama Orphan Black, including autographed scripts and a chair back. Proceeds from the auction will be going to help Dublin South Arch Club, which offers a safe, secure environment for young people with special needs to learn and have fun, and Judes For Jack, which will aid Saint Judes sports club, part of the Gaelic Athletic Association in providing support to injured young player Jack Halpin and many like him.
To register for the auction head to www.propstore.com/auction. You can see just a small sample of the items on offer below.
Dexter Chair Back
Dexter Season 5 (2010)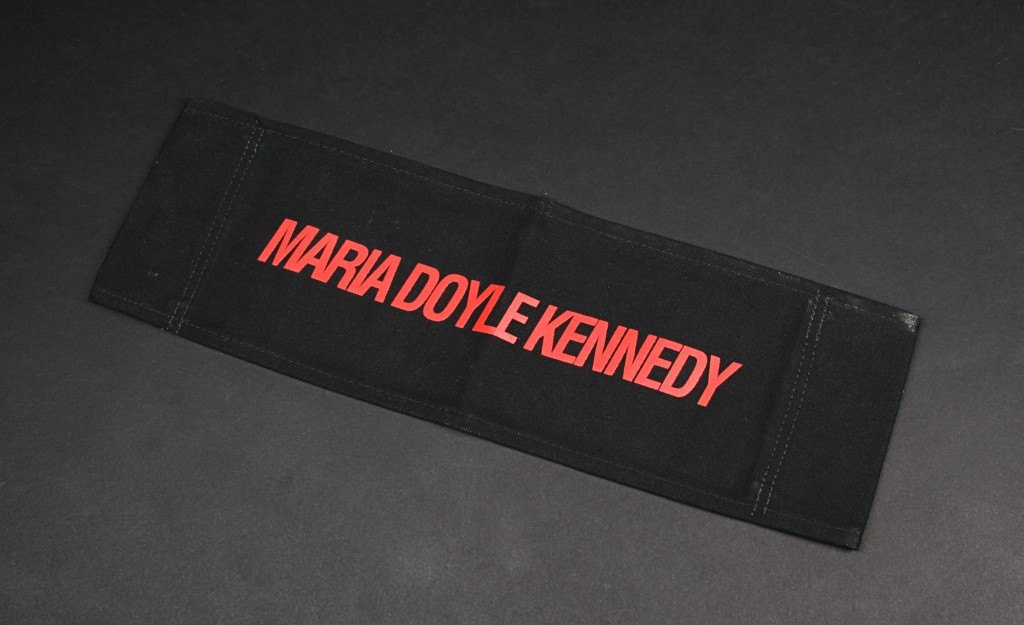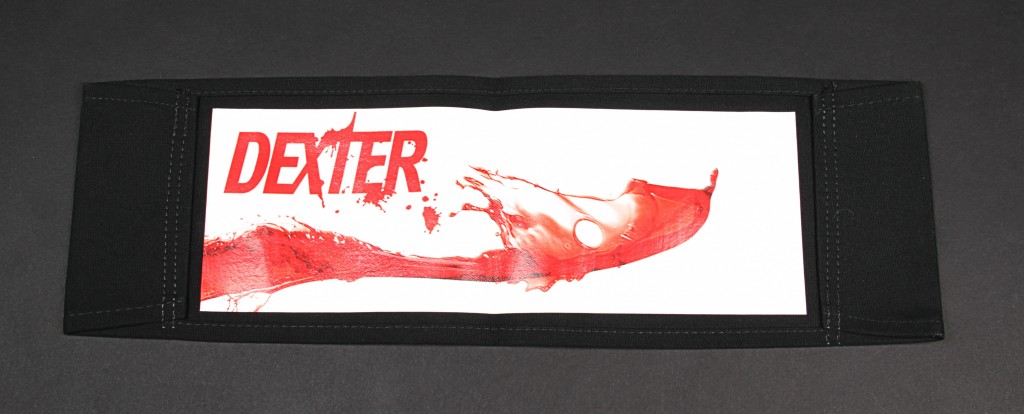 Maria spent eight episodes of Dexter's fifth season playing Sonya, a nanny hired by our bloodthirsty hero to care for his son Harrison. You can bid on the backing from her folding chair used on set between takes. And no, you don't have to worry about bloodstains as Sonya mostly stayed away from the more violent aspects of the show…
Yellow Pages Autographed Script
Orphan Black Season 3 (2015)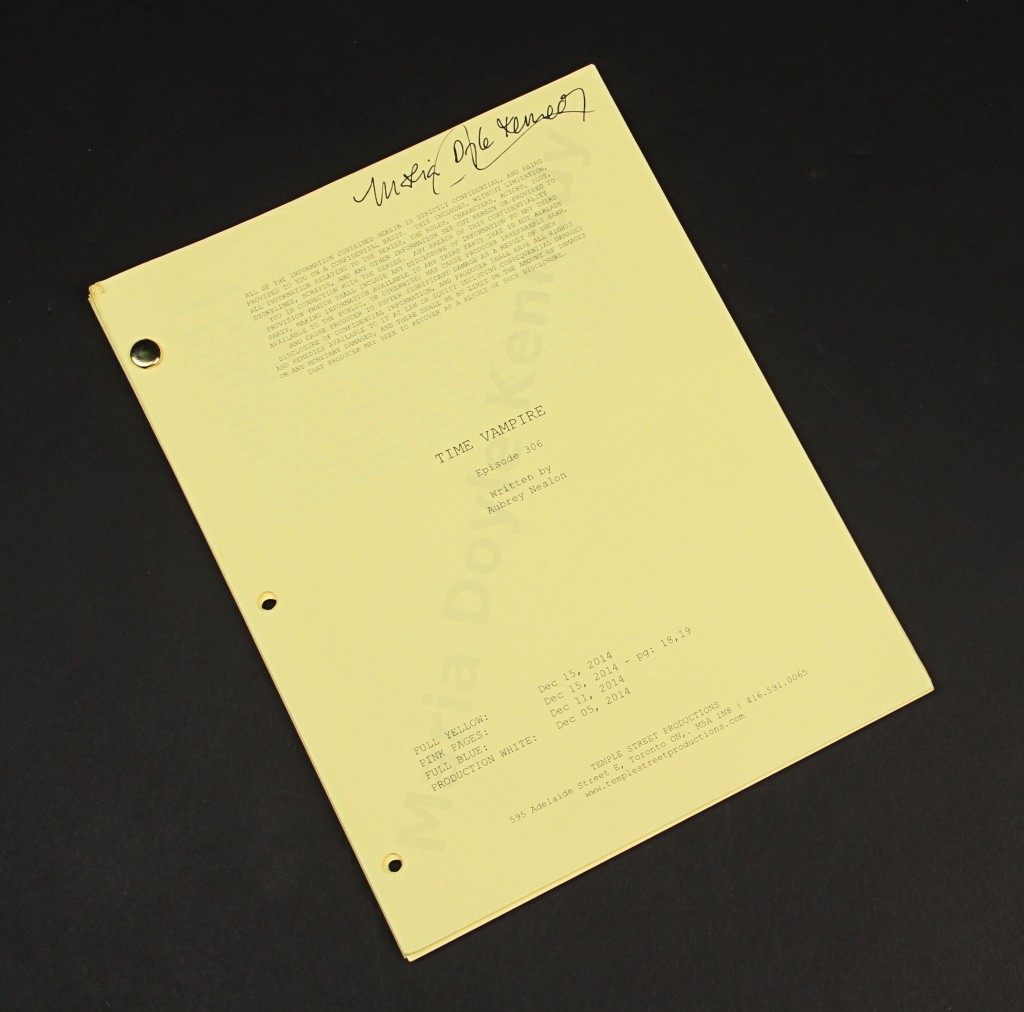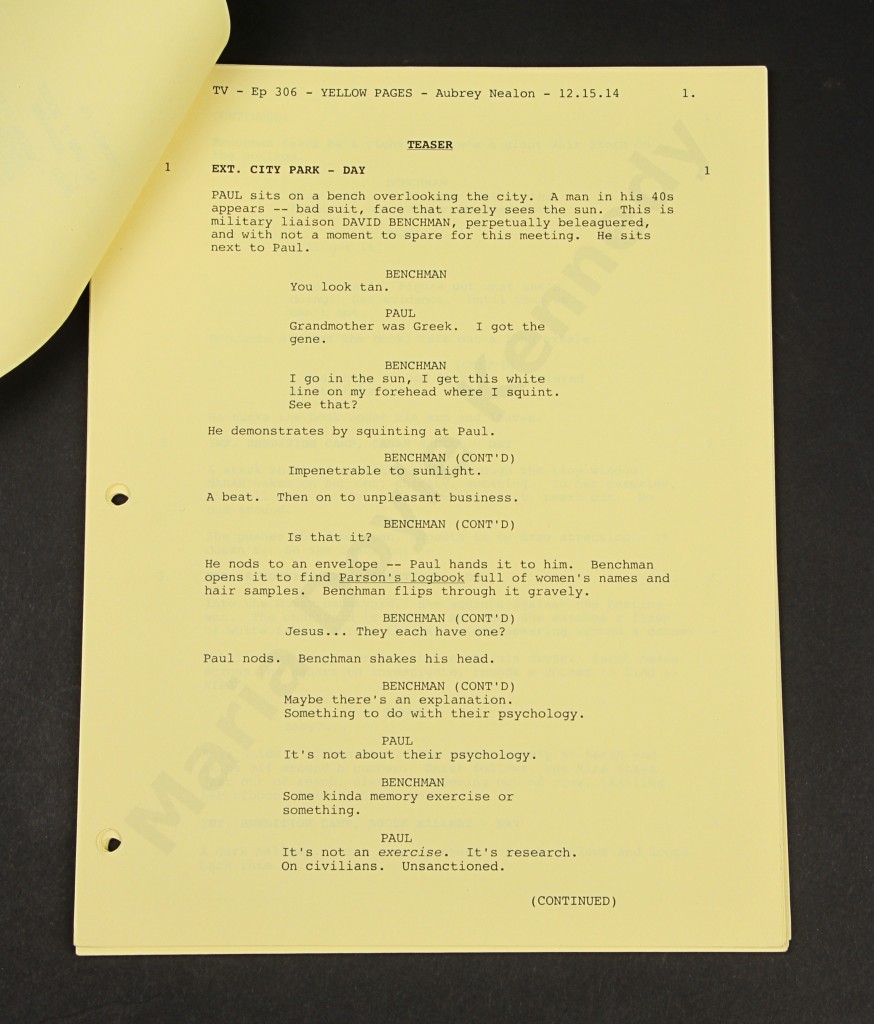 One of the regulars on the show, Maria plays the tough and driven Siobhan Sadler (AKA Mrs. S) on the show, who cared for Sarah (Tatiana Maslany) and Felix (Jordan Gavaris) when they were younger and still helps out now. This script, signed by Maria is from the first episode of this year's third season of the series.
Pink Pages Autographed Script
Orphan Black Season 3 (2015)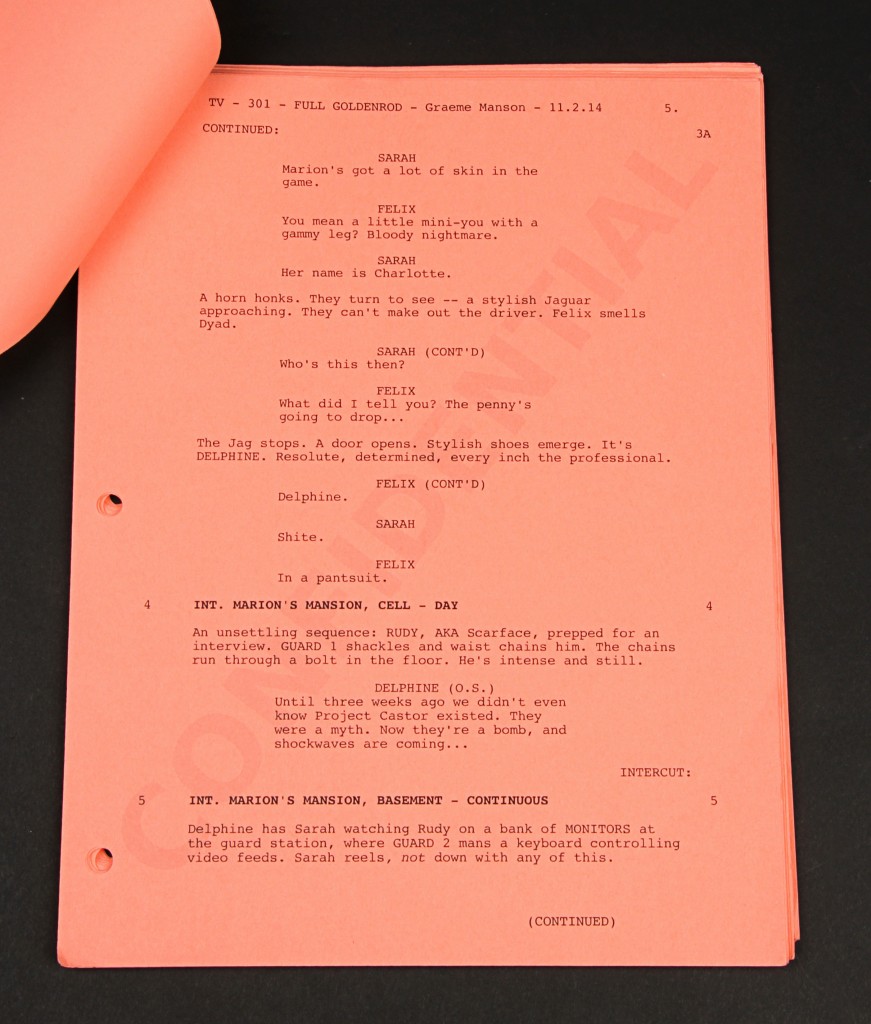 Another copy (a couple of drafts later) of the same script (also autographed), which would become episode 301, The Weight Of This Combination. Trivia note: the placeholder title Time Vampire comes from an in-joke on the set referring to the camera used when Tatiana Maslany plays more than one of her clone characters in a shot. The system takes a lot of time to set up, hence the name.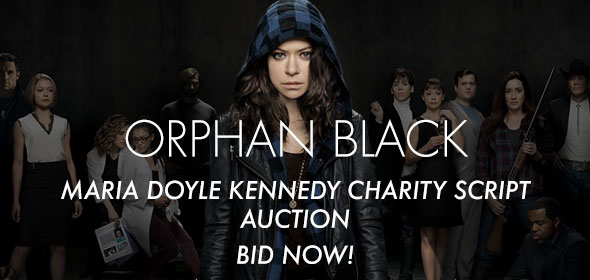 Don't forget to register at www.propstore.com/auction for the event.