Two decades have passed since The Matrix kung-fu kicked its way into cinemas and blew our minds, yet its huge, out of the blue success has lost little of its impact. The idea that major studio would give $63 million to a pair of relatively unknown film-makers to make an original sci-fi action film feels as unlikely today as it did in 1999, but that is exactly what happened to Lana and Lilly Wachowski. And it might not have happened it if weren't for the siblings' savvy and unprecedented use of storyboards — many of which are available to buy here at Propstore. The Matrix wasn't just remarkable for being a film that was storyboarded before it was green lit. It was a movie that was green lit thanks to its storyboards.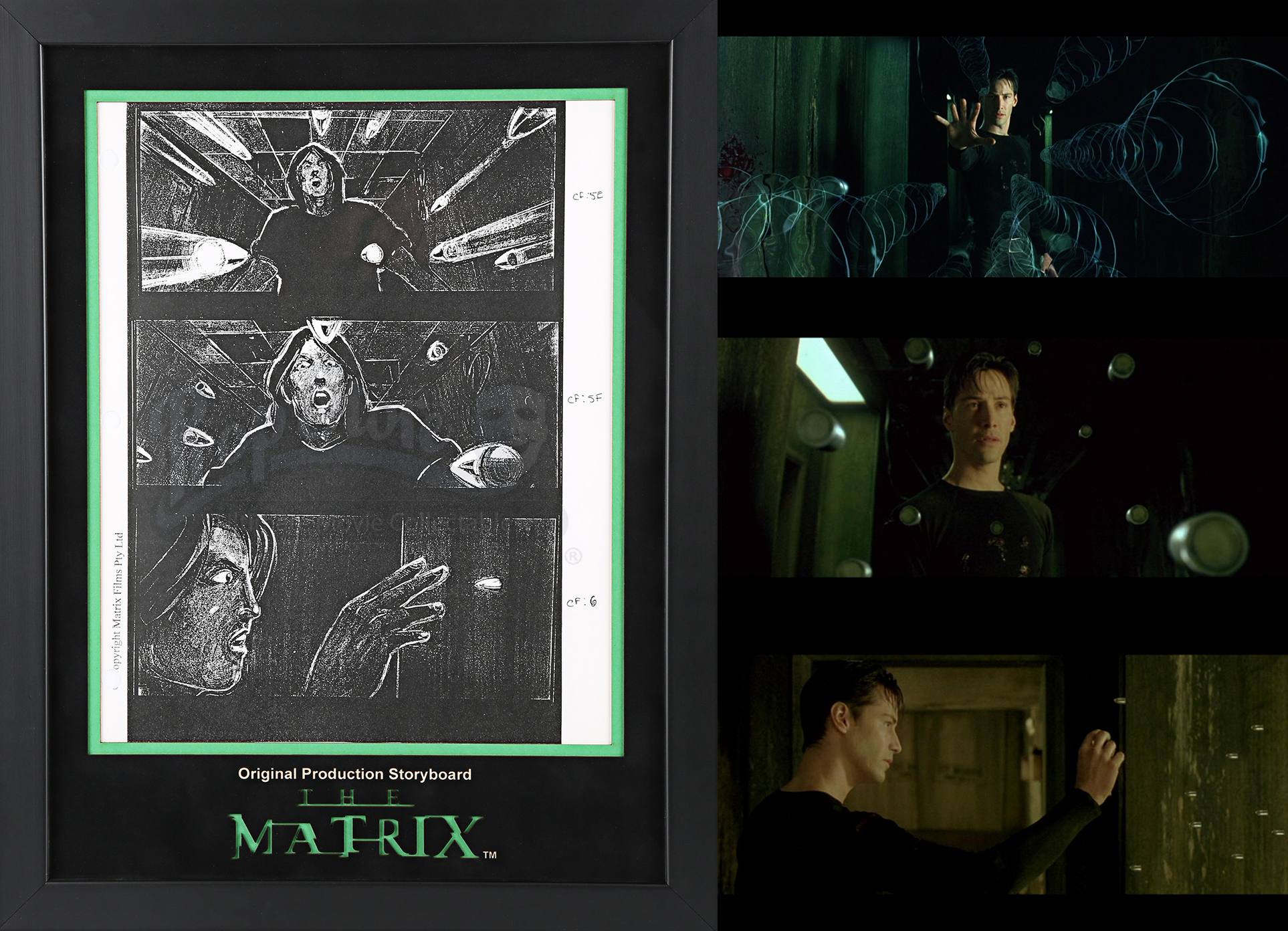 When the Wachowskis first shared their script for The Matrix with producer Joel Silver in the early '90s, he was blown away. "The minute I started reading it, I wanted to see it," he told Wired. However, despite having written the Richard Donner-directed Assassins, their insistence they direct the film was, as Silver put it, "going to be tough".
Even after the duo proved their ability to deliver edgy, big-screen thrills with 1996's sexy neo-noir Bound, it wasn't like Warner Bros would just write them a check for a hugely complex, visual-effects-packed blockbuster. One that referenced phenomenological philosophy and manga-based anime, while dividing its wire-work action between a repressive computer simulation of reality and a scorched, robot-dominated future. And to pull off some of its hugely ambitious shots, it would require the development of some never-before-used visual effects techniques. Hardly a "where do I sign?" prospect, even for the most daring and progressive studio.
The Wachowskis knew they couldn't just tell Warner Bros how good the film could be. They'd have to show it. To do this, they took inspiration from the comic-book world — an ahead-of-the-curve decision when you consider this predated the current golden age of superhero movies — and approached artists Steve Skroce and Geof Darrow to work up storyboards and concept art.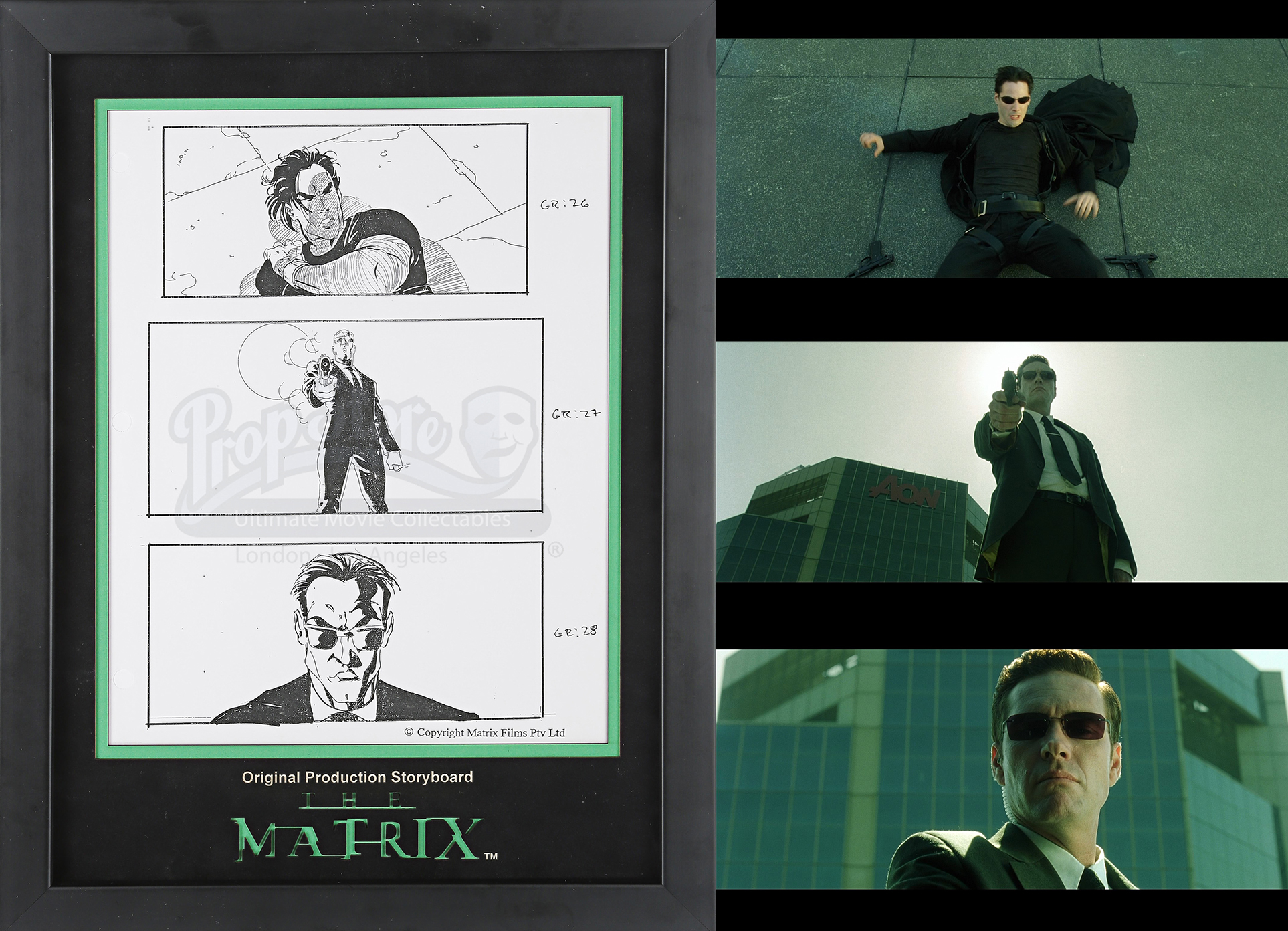 Skroce had drawn for Marvel Comics on such titles as X-Men and Cable, and knew Lana Wachowski from working with her on the Clive Barker-created comic series Ectokid. Meanwhile, Darrow's hyper-detailed work on Frank Miller's cyber-noir Hard Boiled had hugely impressed the siblings, who particularly wanted his creative input into the stark, dark-tech 'real world' sequences. Darrow had a little experience working with film-makers, having been asked by Ridley Scott to work on an animated movie that never got made, and having allowed one of his designs to be used for Pamela Anderson flop Barbwire. But they would hardly compare to the level of work he'd do on The Matrix.
Together, Skroce and Darrow put together a 600-page, shot-by-shot storyboard book of all the movie's key set-pieces. In total, around 1,000 illustrations were created for The Matrix, including additional art from Tani Kunitake, Warren Manser, Collin Grant and the Wachowskis themselves. Everything was visualized in kinetic, impressive black-and-white (well mostly — there were some color illustrations, too), and the book was so effective it finally convinced the Warner executives to take a gamble on the Wachowskis — one that paid off massively, to the tune of $460 million in worldwide box office. "It was such an adventure," Darrow told SlashFilm, "because [at first] nobody believed in it."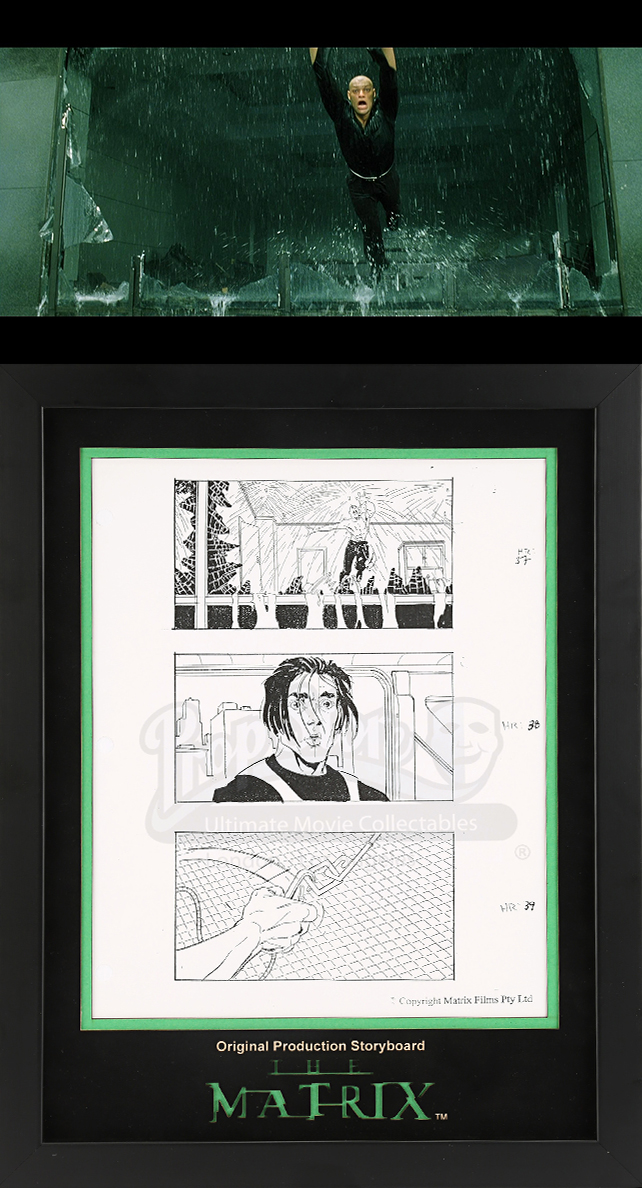 Once the movie was in production, everybody involved came to believe in it — passionately. And Skroce and Darrow's work provided a valuable, highly detailed blueprint to help all the crew realize it so spectacularly, especially when it came to those eye-popping, time-warping visual effects.

"One of the reasons the visual effects were so successful in The Matrix is that they were very carefully planned," editor Zach Staenberg told Fandom.com in 2000. The storyboards, he explained, were "a way the Wachowskis could communicate to this 450-person crew what they wanted. If anybody ever asked, they could be told, 'look at the storyboards,' at least for a good starting point."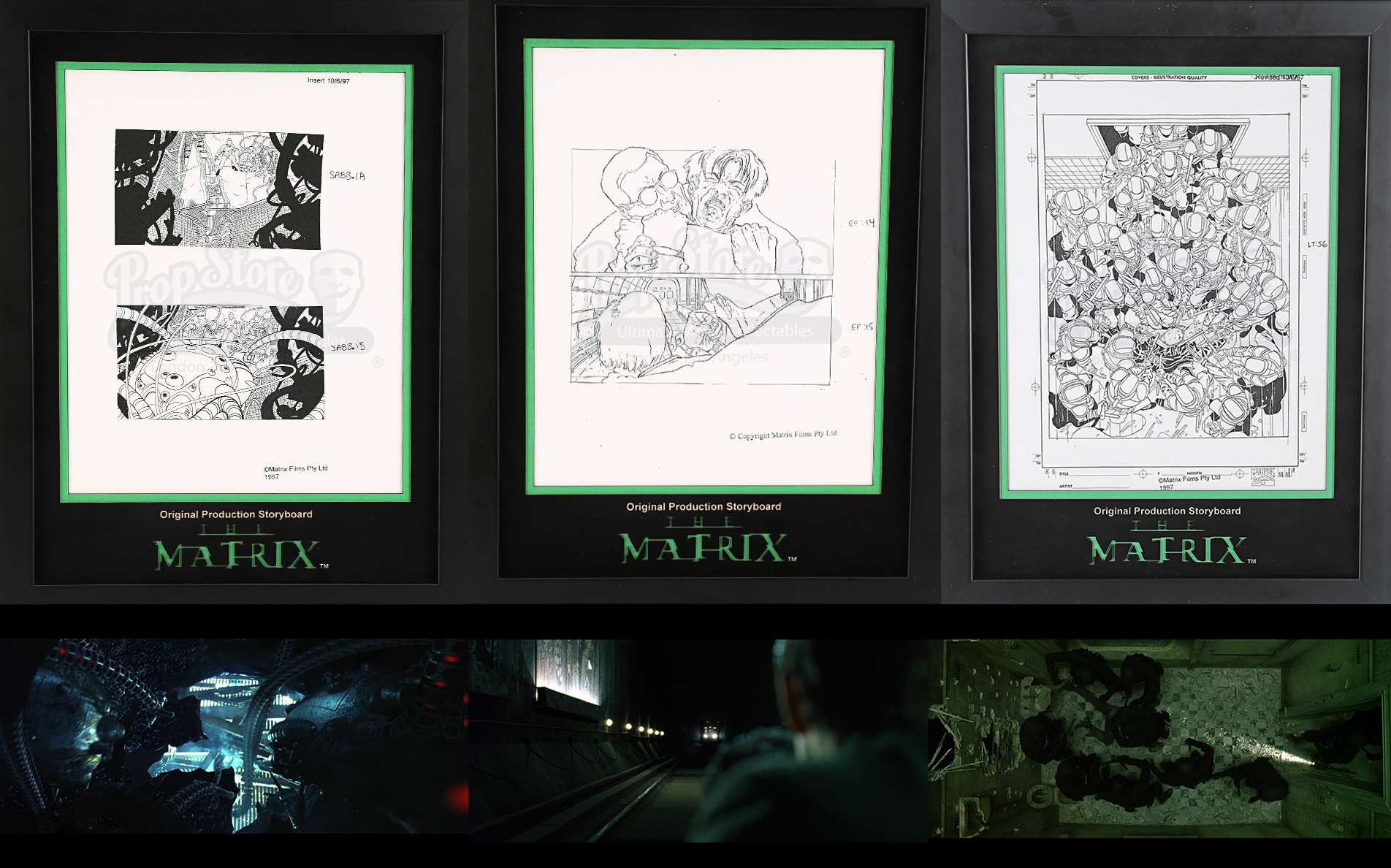 Storyboards have always been a valuable part of movie-making. Such visionary directors as the Coen Brothers (who employ storyboard artist J. Todd Anderson), Terry Gilliam and Ridley Scott (who both draw their own storyboards) always use this process to help realize their films. But few film-makers have used them so extensively, and so inspiringly as the Wachowskis with The Matrix. To misquote Keanu Reeves' Neo, it truly was a case of "Storyboards. Lots of storyboards."
Follow us on Twitter and Facebook to be the first to know about all current & upcoming Propstore Auctions and more!