Here at Propstore, we have had the privilege of handling a number of rare posters and poster artwork by the renowned British cinema poster artist, Tom Chantrell (1916-2001). A new documentary has just been released on what would have been Chantrell's 100th birthday to celebrate his life and work, including interviews with family and friends, poster dealers, collectors and the authority on British film posters, Sim Branaghan (author of British Film Posters, 2006 published by the British Film Institute).
(Watch documentary above)
Director Simon Henry came to the project after unexpectedly discovering the photograph of Tom Chantrell holding up the unfinished Star Wars poster.
"The image simply blew me away, seeing the amazing poster in its uncompleted form being held up by its creator… I couldn't get the image out of my head and the more I read about Tom's work and its significance within British film history the more I realised that someone had to put this under a spotlight. I decided to contact Tom's family. We've tried to tell Tom's story through the people who knew him best and hope we've done justice for Britain's most important poster artist, Tom Chantrell." – Simon Henry, Director
Chantrell was not only a prolific cinema poster artist but was also associated with some of the most collectible films and movie genres of the twentieth century – one of the most instantly recognisable being his work on the poster for Star Wars: A New Hope (1977). Many of our 'Top Ten' Chantrell posters that Propstore have had the opportunity to sell feature this very poster illustration, including a rare Hong Kong poster which sold for £10,445 in June 2018, a Non-Oscars UK Quad poster (1977) which sold for £3,690 in June 2018 and an Oscars UK Quad (1977) which fetched £3,125 in June 2019.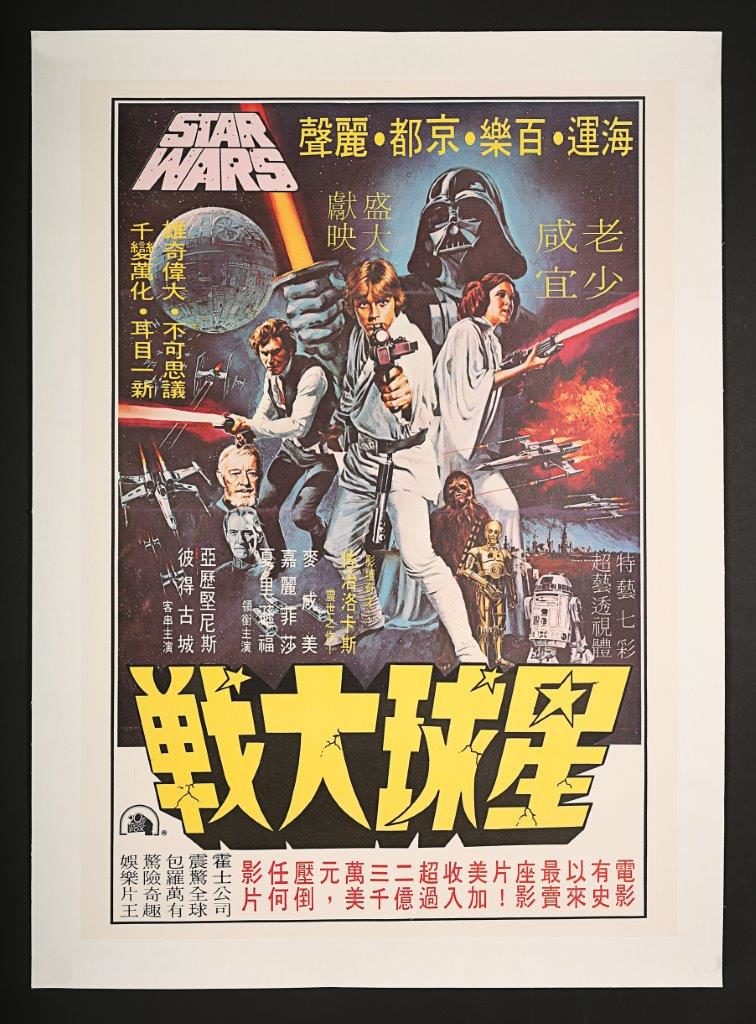 STAR WARS: A NEW HOPE (1977), Hong Kong Poster (1977)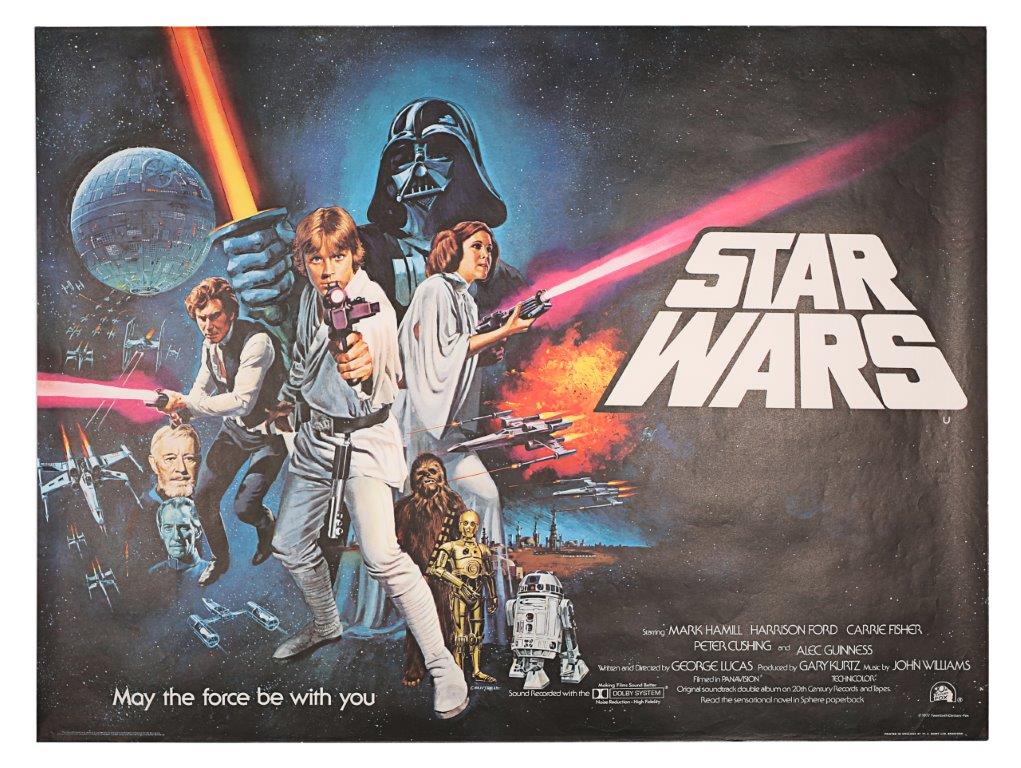 STAR WARS: A NEW HOPE (1977), Non-Oscars® UK Quad Poster (1977)
However, the single most expensive Chantrell poster that we've had to date was a Hammer Studios piece. Chantrell dominated poster design and illustration for Hammer during the period 1965-74 and in our inaugural Cinema Poster Live Auction back in June 2018 we sold Chantrell's final artwork for the UK Quad poster for Dracula A.D. 1972 (1972) which made an amazing £12,300. Horror may seem like a step away from his work on his iconic work on Star Wars, but it only goes to cement the true genre-spanning talent that Chantrell possessed.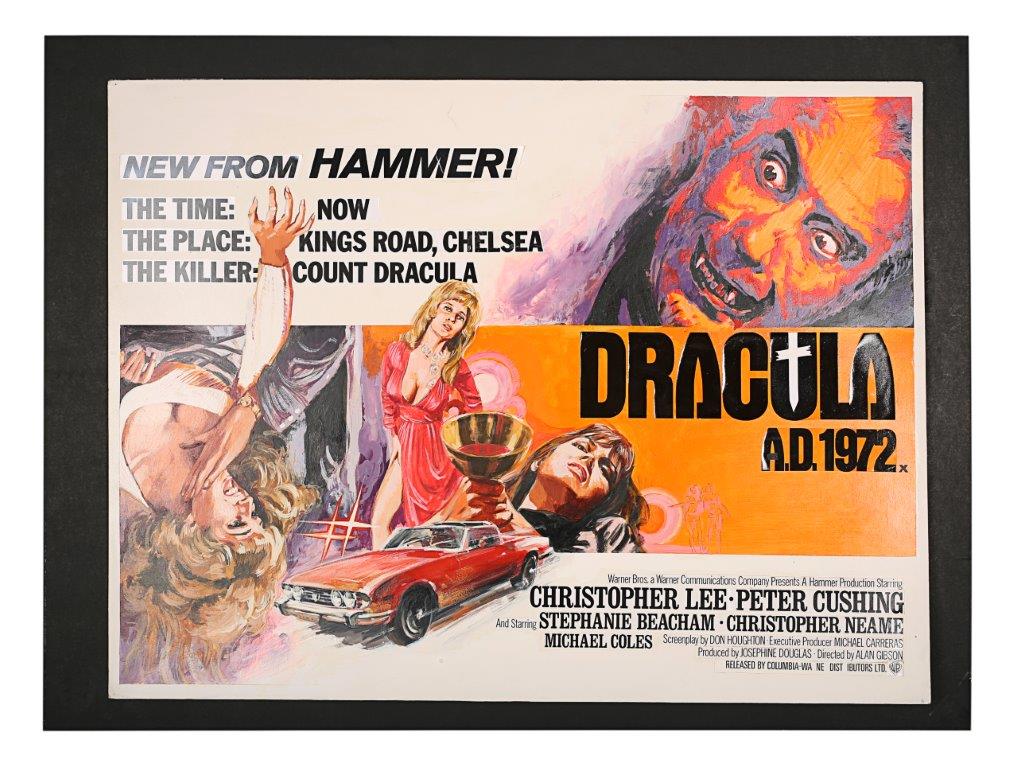 DRACULA A.D. 1972 (1972), UK Quad Poster Artwork (1972)
Yet another hot sector that Chantrell was involved with was the Carry On film series (1958-78). Though not 'high-culture', these British comedy films were hugely popular in the UK during their run. Chantrell was responsible for the design and illustration of all Carry On UK Quad posters 1963-66, including Carry On Cabby (1963), Carry On Jack (1963), Carry On Spying (1964), Carry On Cleo (1964), Carry On Cowboy (1965) and Carry On Screaming (1966). Propstore were fortunate to offer a comprehensive collection of Carry On posters in our June 2019 auction, including the banned Chantrell UK Quad poster for Carry On Cleo (1964).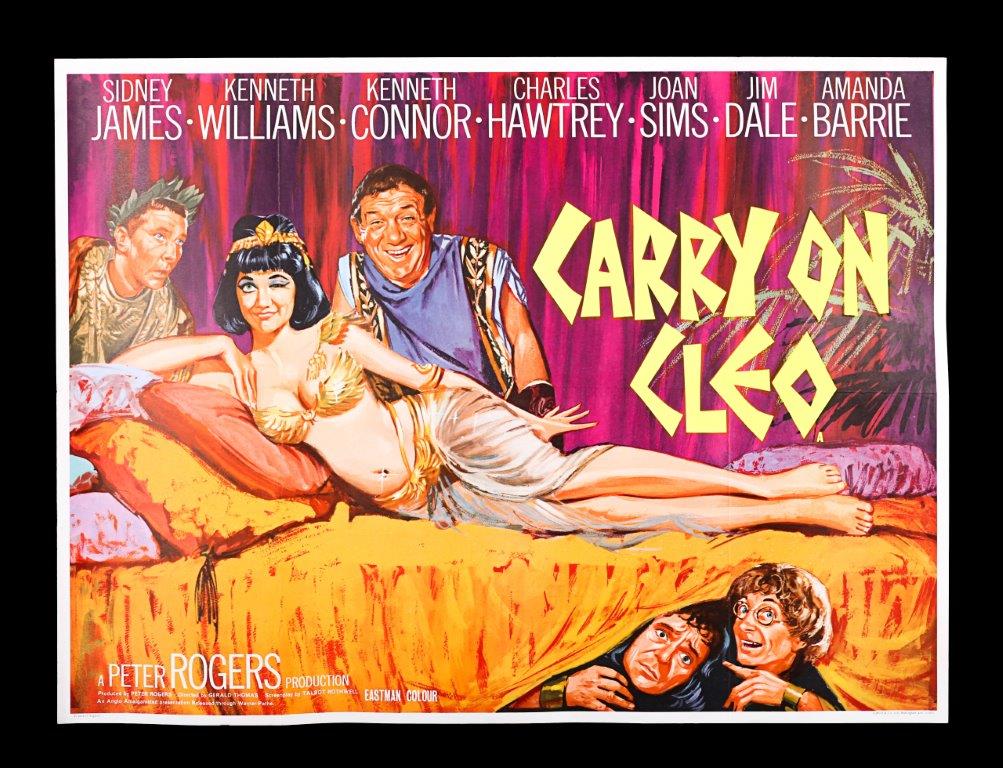 CARRY ON CLEO (1964), UK Quad Banned Poster 1964
Unsurprisingly, Chantrell's work has spanned the most collectible areas of British film posters, including Star Wars, Hammer Horror and the Carry On series. As shown in the documentary, Chantrell was estimated to have been responsible for creating artwork for between 600-800 individual posters. He brought style, class, wit and innovation to his designs and was a consummate commercial artist. A final really great example of his typical design can be seen in the UK Quad poster of The People That Time Forgot (1977). The piece full of colour, action, dynamism – all things that clearly really made him so much in demand during his career.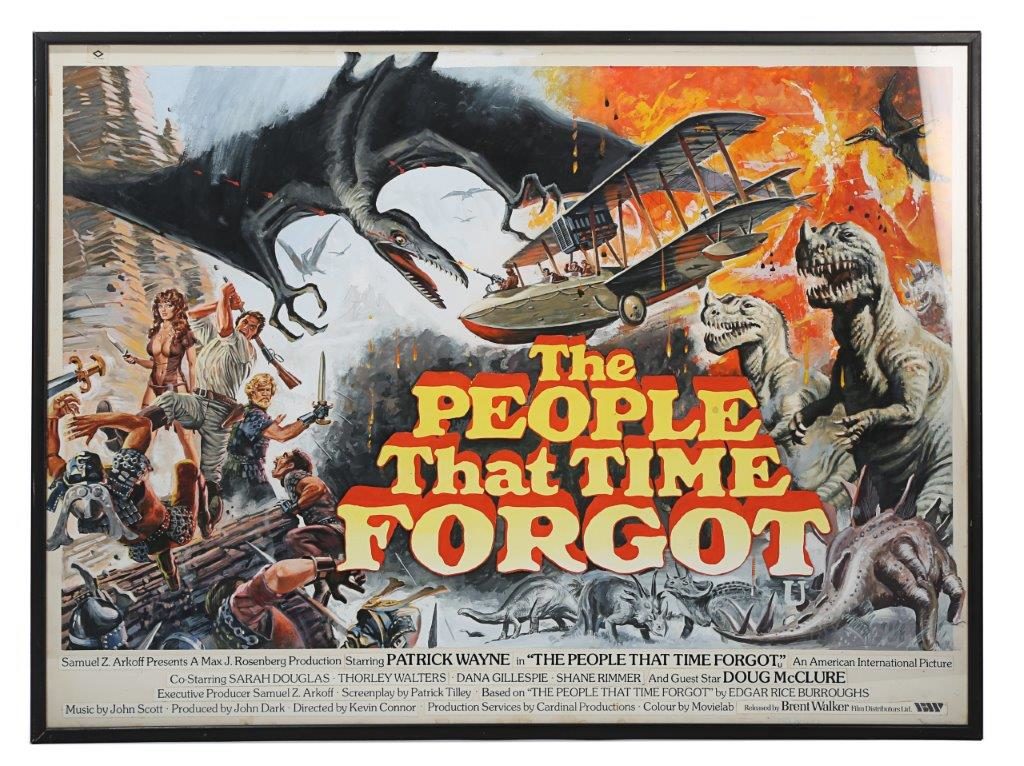 THE PEOPLE THAT TIME FORGOT (1977), UK Quad Poster Artwork (1977)