|
Collections
Celebrate Miniatures and Puppets with Propstore!
Long before digital technology took on the lion's share of effects work, miniatures and models ruled the roost. Some teams are still working with them, so we thought we'd take a look at some vehicles and other creations from both the past and present of movies
Replica USS Enterprise E Miniature
Star Trek: First Contact (1996)
£11995 / $17989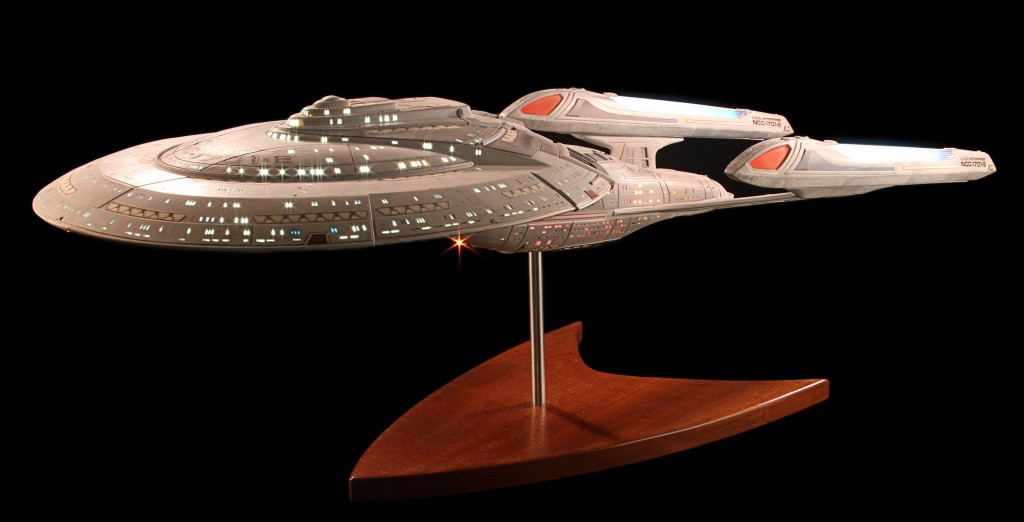 It's one of the pricier models in our listings, but this is a real beauty. Crafted by industry model maker Matt Bower, it's a replica taken from the original miniature built by ILM for the movie. Fully loaded with lights and detailing, it's truly a one of a kind.
Pirate Captain In Nightshirt Original Stop Motion Puppet
The Pirates! In An Adventure With Scientists! (2012)
£2995 / $3739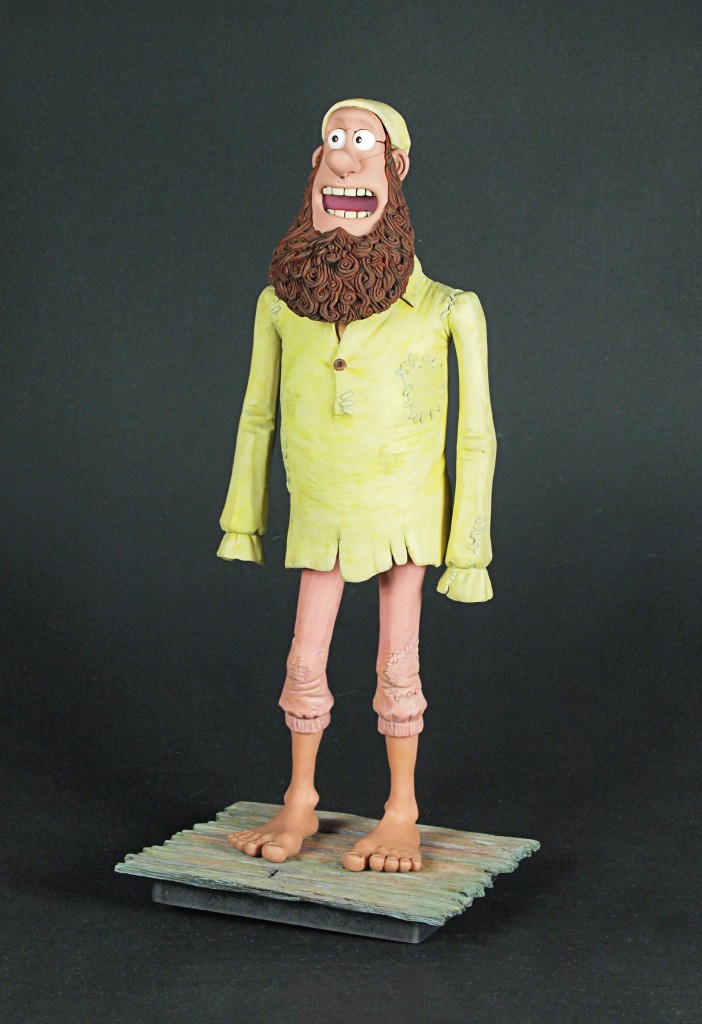 We've spotlighted the work on the excellent Aardman team before, and this is a wonderful example of it. Taken from a scene where the buccaneers stay at Charles Darwin's house, it's the Pirate Captain in all his night clothed… er… glory. Made with typical precision, he's ready to hit the high seas again. Well, once he's had a quick lie down.
Miniature Red London Phone Box
The Avengers (1998)
£495 / $609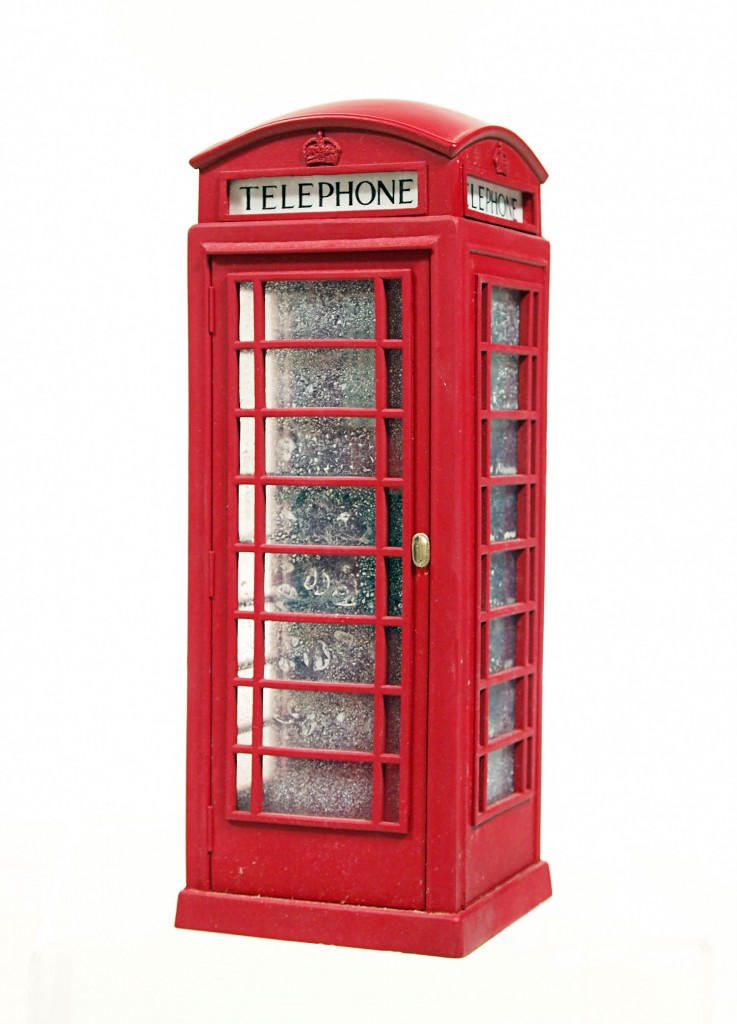 The movie itself might not have had the greatest critical or box office reception (and more people these days think of Iron Man and his colleagues when they hear the name), but there's no denying the work that went into this tiny telephone box. It was used in a scene where Sir August de Wynter's (Sean Connery) weather-changing scheme had been put into action, and London was blanketed with snow. Bet the council still didn't manage to get the gritting trucks out on time.
Flak-Hit Miniature B-17 Aircraft Display
Memphis Belle (1990)
£4750 / $5929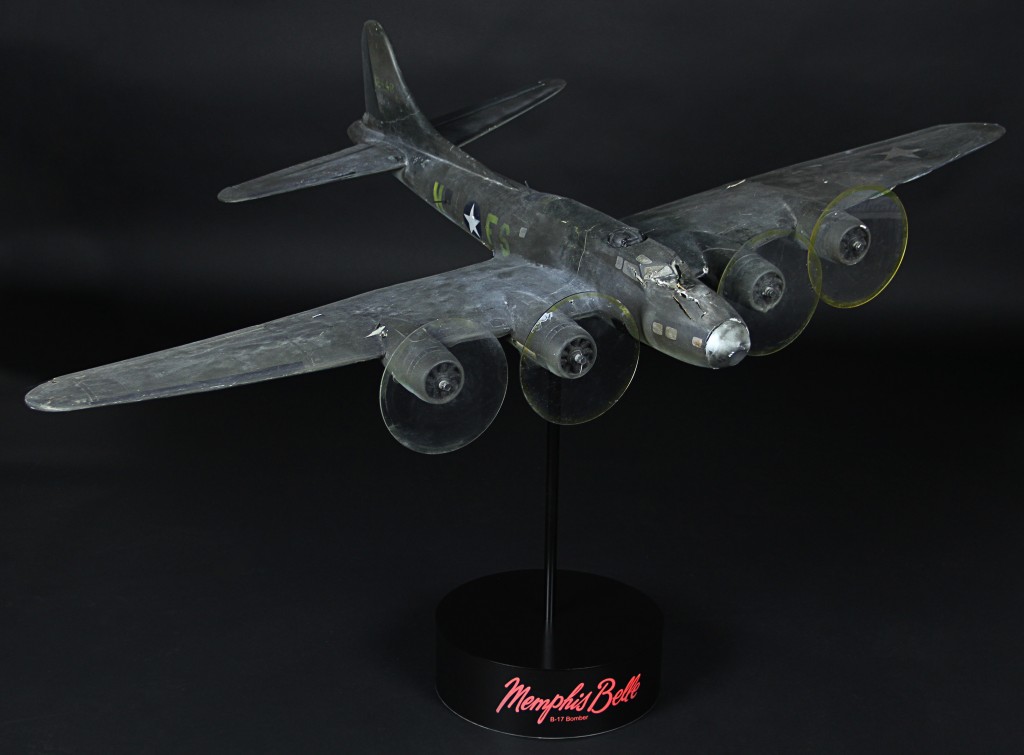 Given how few surviving B-17 bombers were around for the filming of this World War II drama, the effects team were called upon to create a number of miniatures of the planes. This was used in group shots, and made to look like it had been damaged in combat. It's a fantastic little model, and shows an incredible amount of detail given that it was never intended to be a "hero" – or main plane.
Newspaper Fire Engine
Bunny And The Bull (2009)
£295 / $359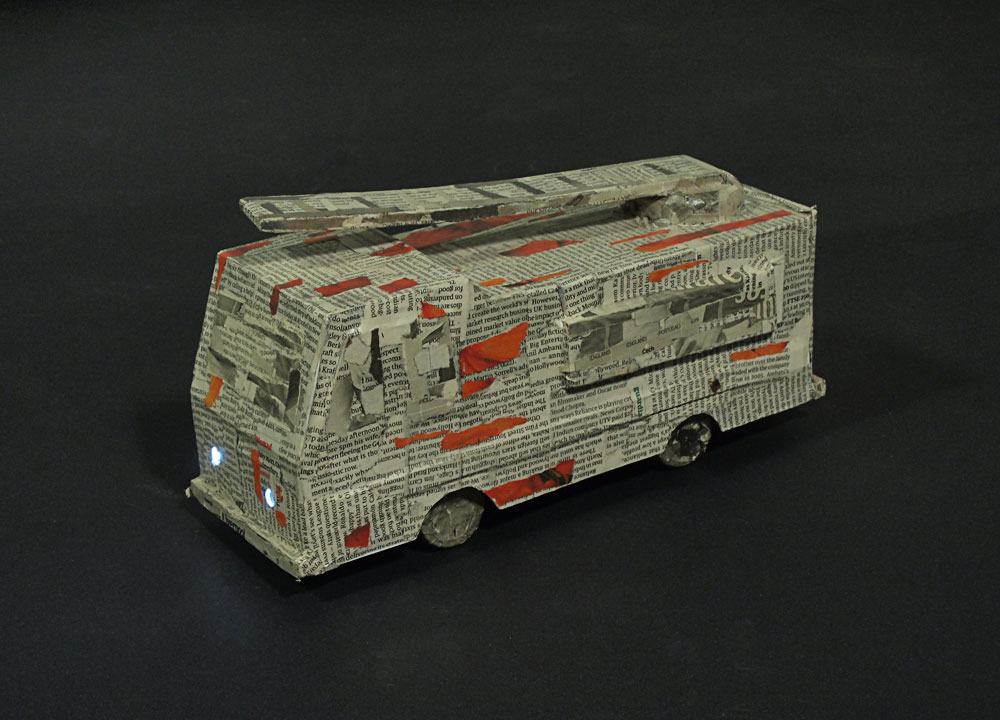 Paul King, the man who went on to charm the world with 2014's Paddington, got his cinematic break with the surreal and utterly charming tale of an imaginary road trip based on the memories and mementos of a visit to Europe. Among the vehicles seen in a newspaper-covered world, this fire engine (built around a small remote control car) has working lights and is still in great condition. Just be careful to keep it away from fire, or its real-life, full-sized counterparts might be needed.
Is there anything from these small but beautiful pieces that takes your fancy? Tell us on Twitter and Facebook. You can explore so much more at our archive and see the extensive range of film and TV items we have for sale and auction. Head to www.propstore.com.