We would like to thank everyone who has taken part in our auctions and sales these past several months. In these changing times, we continue to see strong sales across the board and are so grateful to the collectors who return to Propstore again and again for film treasures. We are glad to be able to continue to support the collecting community with great deals and one-of-a-kind pieces.
Take a look at this month's latest Propstore news….
---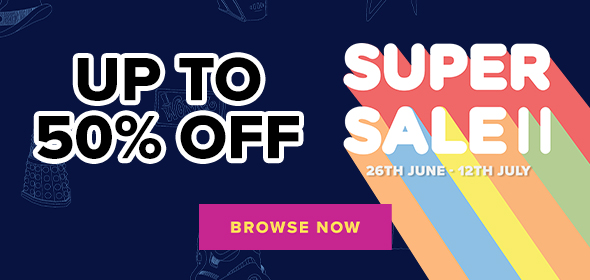 Back by popular demand! The Super Sale has returned with savings on thousands of Propstore items, with some items as high as 50% off! This sale includes over 6,500 new items that have never been discounted before.
Give your collection a boost and check back daily for new discounts. Sale ends July 12th.
---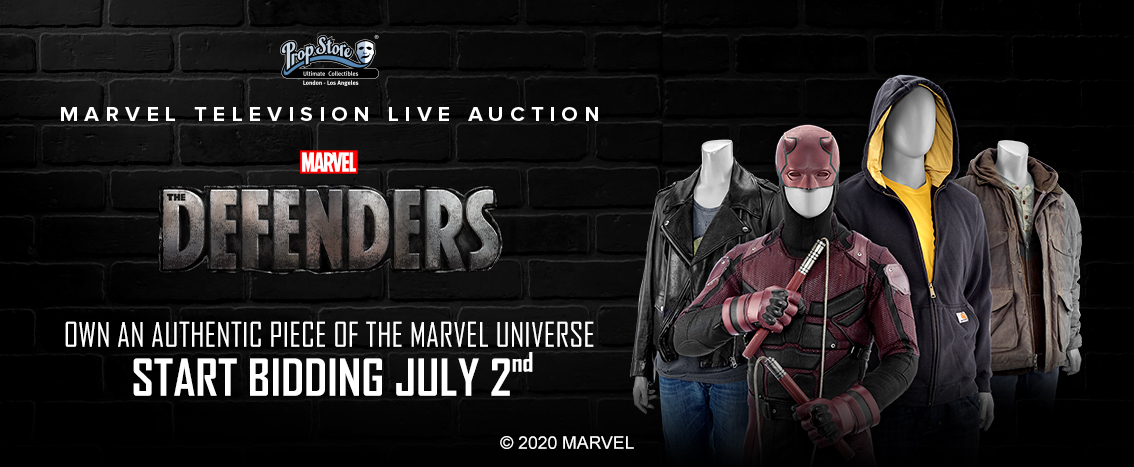 MARVEL TELEVISION LIVE AUCTION
Looking for a hero? Bidding opens this Thursday, July 2nd, on over 280 lots of original props, costumes, and more from the productions of Marvel's The Defenders, Marvel's Daredevil, Marvel's Jessica Jones, Marvel's Luke Cage, and Marvel's Iron Fist. Online bidding will be open from July 2nd until auction day, July 23rd. Register as an online bidder or phone bidder and join us on the 23rd for our Live Auction Video Stream as we bring the hammer down on some Marvel Universe history.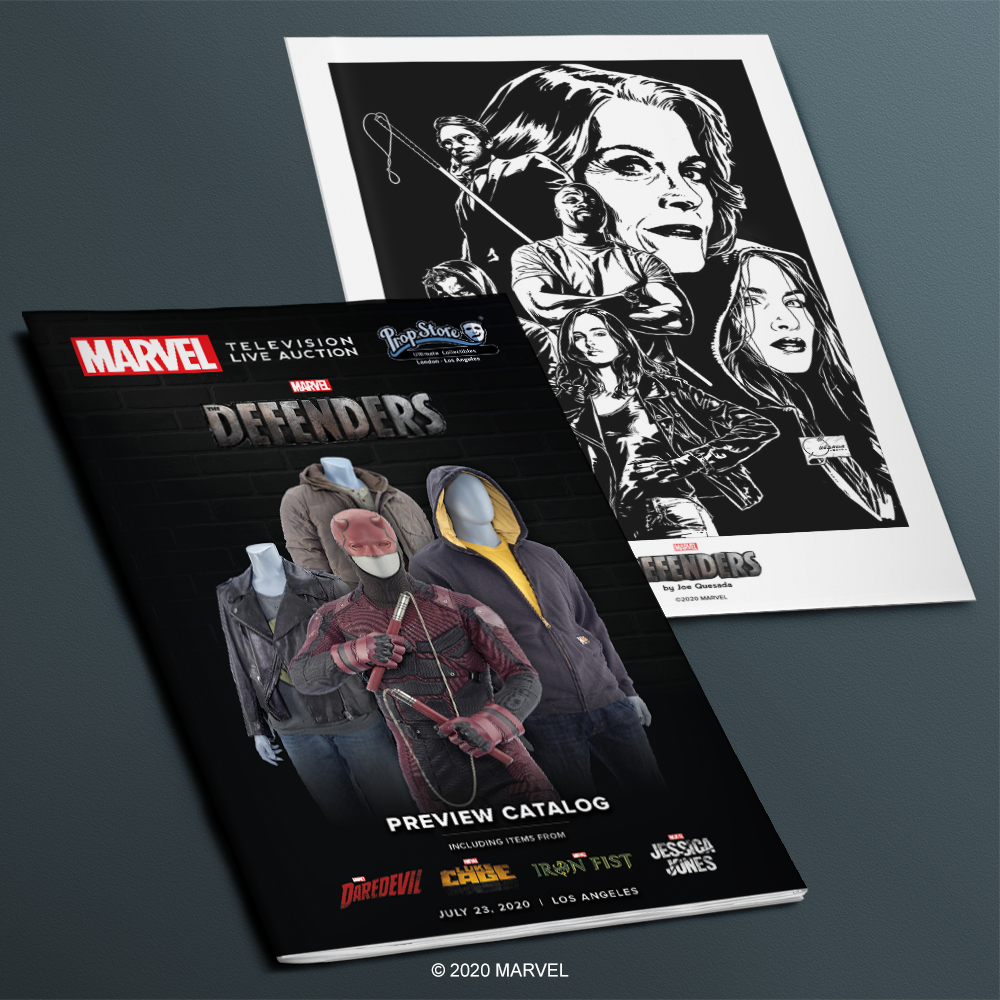 ---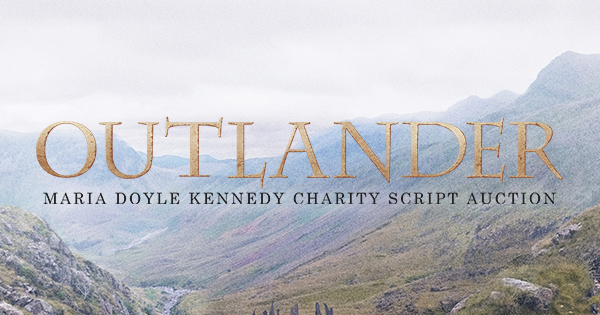 MARIA DOYLE KENNEDY'S OUTLANDER CHARITY SCRIPT AUCTION
There are only a few days left to bid on original cast-signed scripts from the production of the hit series, Outlander. Propstore has partnered with singer and Outlander actor Maria Doyle Kennedy for this exclusive charity auction, with proceeds from the sale benefiting Scottish Women's Air and Women's Aid Ireland. Start bidding today before the sale comes to a close this Friday, July 3rd.
---
QUEEN'S AWARD
After over 20 years of business in the film collecting market, Propstore and CEO Stephen Lane were honored with the prestigious Queen's Award for Enterprise – International Trade 2020.
The Queen's Award is a coveted prize for businesses in the United Kingdom and is awarded to a select group of British companies that have proven themselves in the areas of innovation, international trade, sustainable development, and provide opportunity for social mobility.
We're overjoyed to be part of such a prestigious group of winning businesses and will continue Propstore's commitment to excellence in the decades to come.
---
STAFF PICKS
In both our UK and US offices, Propstore staffers are a diverse group of nerds, collectors, and pop culture buffs. Our offices are constantly filled with a rotating batch of movie treasures, though some pieces are hard for staffers to see go.
For this month's Staff Pick, US Marketing Manager Matt Truex highlights one of his favorites that is currently available from Propstore.
"I love the fake movie poster from Argo (2012). That film became an instant favorite for me when I first saw it, and this poster is emblematic of the farcical side of the actual events that transpired. Looking at the poster, you can see the conflict implicit in the CIA's plan from that film. It's at once a believable-enough piece of studio concept art, and the science fiction sham of an excuse that is was in real life. I love pieces like this that represent the inherent drama of the film they were featured in."
---

LAST CALL FOR CONSIGNMENTS
We are in the final stages of building our lot list for this year's Entertainment Memorabilia Live Auction in London.
If you have pieces you would like to consign to this historically record-breaking auction, please reach out to Tim Lawes at tim@propstore.com with information on your items.
Follow us on Twitter and Facebook to be the first to know about all current & upcoming Propstore Auctions and more!