About Prop Store Vintage Toys Auctions

Prop Store has partnered with an expert consultant in both the US and UK for its Toys & Collectibles auctions. Decades of collecting experience and knowledge will inform the authenticity of all pieces sold in the auction.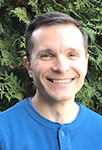 Chris Georgoulias
Chris Georgoulias rekindled his original childhood toy collecting spirit in 1990 and has been highly active in the hobby ever since. He has been a part of the Collecting Track program at every Star Wars Celebration event, worldwide and has been an editor on the Star Wars Collectors Archive website since 1997.
Chris can be seen in the Plastic Galaxy documentary film, is a frequent guest on some Star Wars collecting podcasts, and has contributed content to various books and magazine articles. Focusing largely on toy prototype material and film memorabilia, Chris has traveled the U.S. to meet with hundreds of toy and movie industry professionals in his search for treasures and information. Chris' other areas of collecting interest include merchandising literature, store displays, industry employee memorabilia, bootlegs, and rare production items.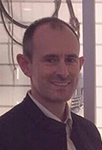 Darren Simpson
Darren Simpson has been collecting Star Wars since the toys first hit the shops and his enthusiasm for collectables is still as strong 40 years later. In 1991 collecting evolved into selling full-time, allowing Darren to continue his passion for film & TV related toys on a daily basis.
Darren specialises in vintage Star Wars with a vast knowledge of all things relating to the franchise, his personal collection predominantly focuses on UK Star Wars toys, memorabilia, props and costumes. He attends many toy shows and comic cons throughout the UK, Europe and the US and enjoys meeting and talking to fellow collectors.

Prop Store Condition Scale and Toy Overview
This auction includes many toys graded by industry-leading grading houses Collectible Grading Authority or CGA (aka Action Figure
Authority or AFA), and Collector's Archive Services or CAS. All graded pieces are identified as such in their title. For additional information
on toy grading, see page 338 in the glossary.
For ungraded toys, Prop Store uses the following scale to generally assess the condition of a piece. For sealed toys, the condition description
refers to the packaging; inner contents are assumed to be in Good to Excellent condition. Bidders are encouraged to review the online
image galleries (propstore.com/toyauction) for all lots before bidding; multiple high-resolution photographs of every lot are available.
Specific condition inquiries will be fielded by Prop Store staff prior to the auction.
"Excellent": This describes items which are in excellent to near mint condition, with no substantial faults.
"Good": This describes items that will have some minor signs of wear/faults but overall remain in good condition.
"Fair": This describes items that still present well, but which will have at least substantial fault that detracts from appearance.
"Poor": This describes items which have several significant faults and are in generally poor condition.
Action Figures – Mint on Card (MOC)
Toys that are still packaged in a blister or bubble mounted to
cardstock. The figure is assumed to be mint although the packaging
may not be so. MOC figures have never been taken out of their
original factory-sealed packaging.
Action Figures – Baggies
Toys that are sealed in clear plastic baggies by the manufacturer
for purposes of mail-away offers, catalog multi-packs, and special
inclusion in toys and vehicles. Baggies may feature markings of
various types, vary in materials, and may be heat or tape sealed.
Action Figures – Loose
Toys that are without their original packaging. They may or may not
contain all of their original parts.
Vehicles and Playsets – Sealed
Various vehicles (trucks, planes, ships, boats) or multi-part playsets
that remain in their original factory-sealed packaging. These items
have never been opened.
Vehicles and Playsets – Unused
Various vehicles or multi-part playsets in complete and unused
condition that are presented in opened packaging.
Vehicles and Playsets – Open
Various vehicles or multi-part playsets with components that can
or have been removed from the package. Condition may vary and
some components may be assembled or unassembled.
Non-Action Figure Toys
Any toy that is not intended for use with action figures or action
figure accessories. These may include role-playing toys and
weapons, remote-controlled toys, and anything out of scale with
the action figures of the line.
Licensed Foreign Product
Any toy or collectible created and distributed legally by a licensed
manufacturer whose country of operation differs from that of the
original toy's copyright owner(s).
Bootlegs
Toys and collectibles circulated and distributed illegally by
unlicensed manufacturers. Bootlegs often deviate from the original
designs of legally-licensed toys and collectibles.
Preproduction & Prototype
Any item created for and during the development of a toy or toy
line. These terms encompass items from all stages of development
that lead up to the production of the toy. These items generally
surface from ex-employees or sub-contractors and were never
available to consumers.
Store Displays
Promotional items used to attract attention and increase retail
store sales. Generally made of cardboard or cardstock, displays
can also be made of more robust materials. They may take the
form of point of purchase displays, hanging displays, bins, or parts
of larger displays. These items were created for store use only and
were never available for retail purchase.
Apparel & Houseware
Any garments, dishes, silverware, or various kitchenwares marketed
through advertising and design as official products from the retail
arm of a film, television series, event, person, or corporation.
Board Games & Models
Any kind of analog multi-player competition game packaged with
its various components, including a board and the game's tools;
or hand-crafted, non-poseable figures designed to resemble a
character or person from a media property.
Publishing & Posters
Books and/or other printed media, usually made from paper
products, released and retailed in support of a film, television series,
event, person, or corporation.
Props
Any items made by production and used in service of on-camera
action during the filming of a movie or television series.
Prop Replicas
Any replicated collectible manufactured to resemble items used
on set during a film or television production. Typically these are
created by authorized companies who are licensed to manufacture
the items.
Original Artwork
Any physical object created in media which reflects the aesthetic
intentions of an artist through hand-made, personally conceived
designs, including drawings, paintings, sculptures, prints, et al.
Production Paperwork
Any hand-written or printed materials that were distributed
between staff members at a working production company,
including the cast and crew on active film and television sets.
Cast & Crew
Any collectibles provided as gifts or freebies to the casts and/or
crews of working production companies, including active film and
television sets.