About Prop Store Cinema Poster Auctions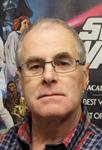 Mike Bloomfield
Poster Consultant
Mike has a History BA Hons degree from Cambridge University and spent 15 years as an Investment Banker in the City till 1997.
After a decade of collecting, Mike established MEM in 1998. MEM deals in both cinema and music memorabilia with a focus on material from the 1960's-80's and an especial emphasis on posters. The promotion of the artists responsible for poster designs has been one of MEM's strengths and in this regard, MEM were chosen to found and run the official Tom Chantrell website www.chantrellposter.com. MEM is now one of the longest standing cinema poster dealers in the UK.
Apart from poster dealing MEM has provided a consultancy service to the auction and insurance industries too.
Call Mike on: +44 (0)1635 269327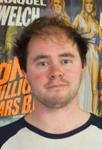 Chris Bloomfield
Poster Consultant
Chris formally joined MEM in 2014 but from the age of 10 he attended MEM shows and exhibitions around the UK (Goodwood Festival of Speed and the Revival, Olympia, Wembley, the NEC, Windsor Polo, Hickstead etc).
Chris pursued his interest in film at Southampton University achieving a 2:1 in Film Studies and a 1st in his subsequent MA in Film and Cultural Management. Chris has collaborated with Mike on published articles for the likes of Cinema Retro magazine, Worthpoint (online) and Vue magazines.
Together with Mike, MEM offers a wealth of academic and commercial experience spanning over 40 years in the market.
Call Chris on: +44 (0)1635 269327

Matt Storey
Poster Inventory Administrator
Matt's love for cinema initially lead him to pursue a career as an Assistant Director in film production. During this time he began to collect posters from some of his favourite films including Jaws and Sergio Leone's Spaghetti Western trilogy.
After a decade in the industry he decided on a change of profession and joined Prop Store in 2016. He has now turned a hobby into a profession by settling in as Prop Store's resident poster specialist.
Call Matt on: +44 (0)1494 766485

In the absence of any industry wide accepting grading standards we use 4 simple forms of classification as defined below. Please note that in addition to the gradings, Prop Store also provides condition details in the catalogue for each item. Furthermore, we also provide various photographic images of each item in order to properly show any particular condition issues and should a prospective buyer wish to view anything in person, this can also be arranged by appointment.
"Excellent": this describes items which are in excellent to near mint condition with no major faults at all.
"Good": this describes items that will have some minor signs of wear/faults but overall remain in good to very good condition.
"Fair": this describes items that still present well but which have a number of small faults such as pin-holes, foldline wear, tape stains, minor surface paper loss, marks etc.
"Poor": this describes items which have several major flaws which probably require remedial conservation restoration.

Printed Publications
"British Film Posters" (2006) Sim Branaghan (published by the British Film Institute)
"Movie Posters" (2004) Emily King (published by Mitchell Beazley/Octopus Publishing Group Ltd)
"The Art Of Hammer" (2010) Marcus Hearn (published by Titan Publishing Group)
"James Bond – 50 Years Of Movie Posters" (2012) Alastair Dougall (published by Dorling Kindersley Ltd)
"Star Wars Poster Book" (2006) Stephen J. Sansweet and Peter Vilmur (published by Chronicle Books LLC – in German only)
"Keeping The British End Up" (2001) Simon Sheridan (published by Titan Publishing Group Ltd)
"Cinema Retro" magazine (published by Cinema Retro Inc)
Websites
Forums and Groups