By
Matt Truex
on November 14th 2017 November 14th 2017
With an eternity ahead of them, the vampires of Forks, Washington needed creative ways to fill their time and keep their minds engaged with the world. While some vampires took part in far less savory creative outlets, the Cullen family seems to have made art collecting their hobby, and decorated their house with an eclectic collection of paintings, sculpture, and more. Take a look now at some of the examples of Cullen set dressing in The Twilight Saga Online Auction.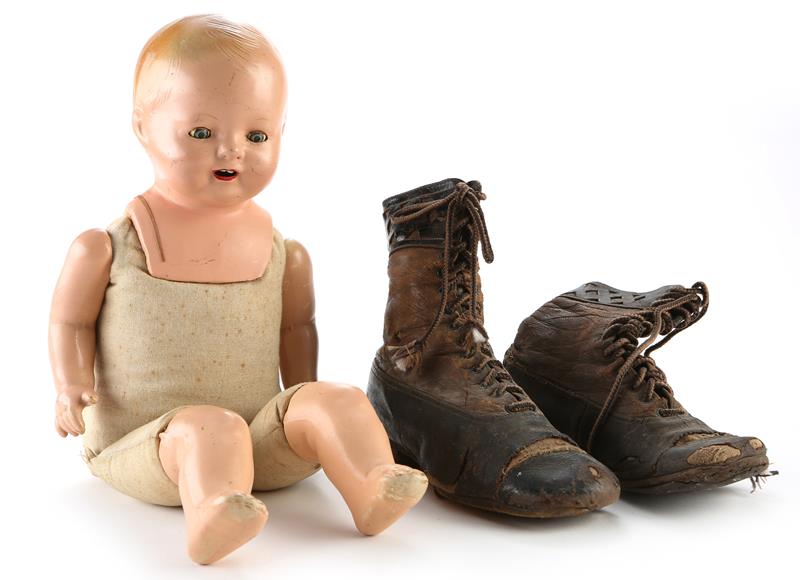 Lot 34 – Cullen House Shelf Decorations
Twilight
The Cullens' art collection is nothing if not eclectic. One might find an original oil painting displayed next to a bowl of baseballs or anything else in between, showing the family's reverence to their own history and family values above all else. With the understanding that everything on the Cullens' shelves has a history, one can easily imagine the baby doll and shoes in this lot as being used by one of the Cullens in their pre-vampiric life.
Lot 44 – Edward Cullen's Bedroom Journals
Twilight
Eternal life comes with a lot of down time, so it's no wonder that Edward Cullen's bedroom is littered with journals, diaries, and sketchpads of all kinds. The books in this lot were once strewn across Edward's benches and shelves. It's also worth noting that one of the books in this lot features some "writing" that matches the rest of Edward's notes in the room.
Lot 203 – Cullen House Black and White Water Photo
The Twilight Saga: Eclipse
The Cullen family shows appreciation for many types of art, including photography. This lot is a great example of the photography the Cullens collect, as the pieces are usually black and white prints of stark landscapes. Fans have even wondered if Esme or Carlisle are the in-world artist behind the lens of some of the photo collection.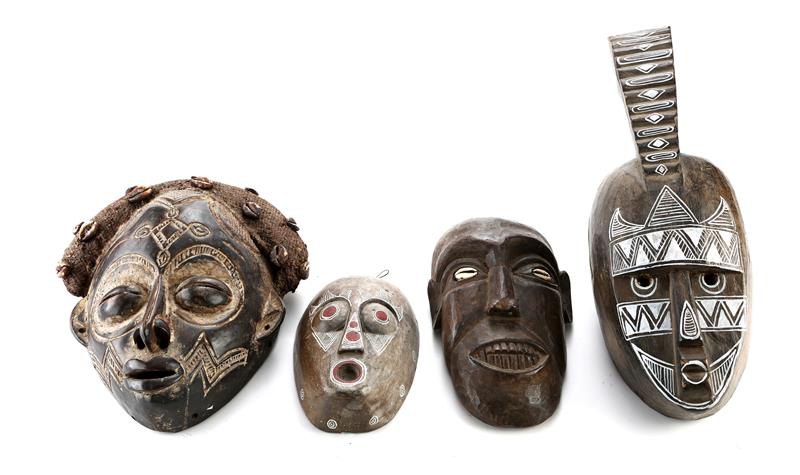 Lot 281 – Four Cullen House Mask Decorations
The Twilight Saga: Eclipse
Though most at home under the rainy skies of Forks, the Cullens are a globe-trotting bunch. With friends, family, and a batch of persistent enemies scattered around the world, we can only imagine who they were visiting when they came across their tribal masks. Whatever the reason, the masks were added to the Cullens' collection and hung on a wall along the staircase throughout The Twilight Saga: Eclipse.
Lot 311 – Edward Cullen's Bedroom Wall Writings
The Twilight Saga: Eclipse
One of the more curious pieces in Edward's room are the notes and photos he keeps taped to his windows. Edward is a thoughtful character, and his notes are a wonderful way to visually express this side of his personality. It's not hard to imagine Edward taking some time to scribble down his feelings on a memory or trip and taping his thoughts up with a few photos. Like the "writing" in his journals and other lots in the auction, Edward's notes are generally illegible.
Don't forget to register soon for The Twilight Saga Online Auction and get your bids in before Friday, November 17th!

Follow us on Twitter and Facebook to be the first to know about all current & upcoming Prop Store Auctions and more!