By
Dan Jolin
on October 25th 2021 October 25th 2021
The use of miniature models is almost as old as cinema itself. You can go all the way back to 1902, and Georges Méliès' seminal Le Voyage dans la Lune, to find its rough origin point, with scale models used to create those indelible, crowd-stunning images of an Edwardian rocket flying through space.
During the following decades, this seemingly magical technique was used again and again to draw fantastical worlds and objects into the folds of reality, in movies as diverse as Citizen Kane (1941), Godzilla (1954), 2001: A Space Odyssey (1968), The Poseidon Adventure (1972), Blade Runner (1982) and The Lord of the Rings trilogy (2001-2003).
Today, almost 30 years into the era of CGI, miniature work is seen as something of a lost art. But it still has its film-making proponents. Christopher Nolan, for example, continues to use miniatures in his grand, cerebral spectacles, as does epic world-weaver Denis Villeneuve, with both directors making it clear that shot-on-film miniatures often have a more immersive, tactile quality than their digitally produced equivalent.
Even so, there's no denying the passing of the 'golden age' of miniature models, which peaked during the late '70s and '80s when Star Wars changed the cinematic landscape. Luckily, though, we still have some great examples of the art preserved for us, as Prop Store's upcoming Live Entertainment Memorabilia Auction reveals…
The Eagle Transporter – (Space: 1999, 1975-77)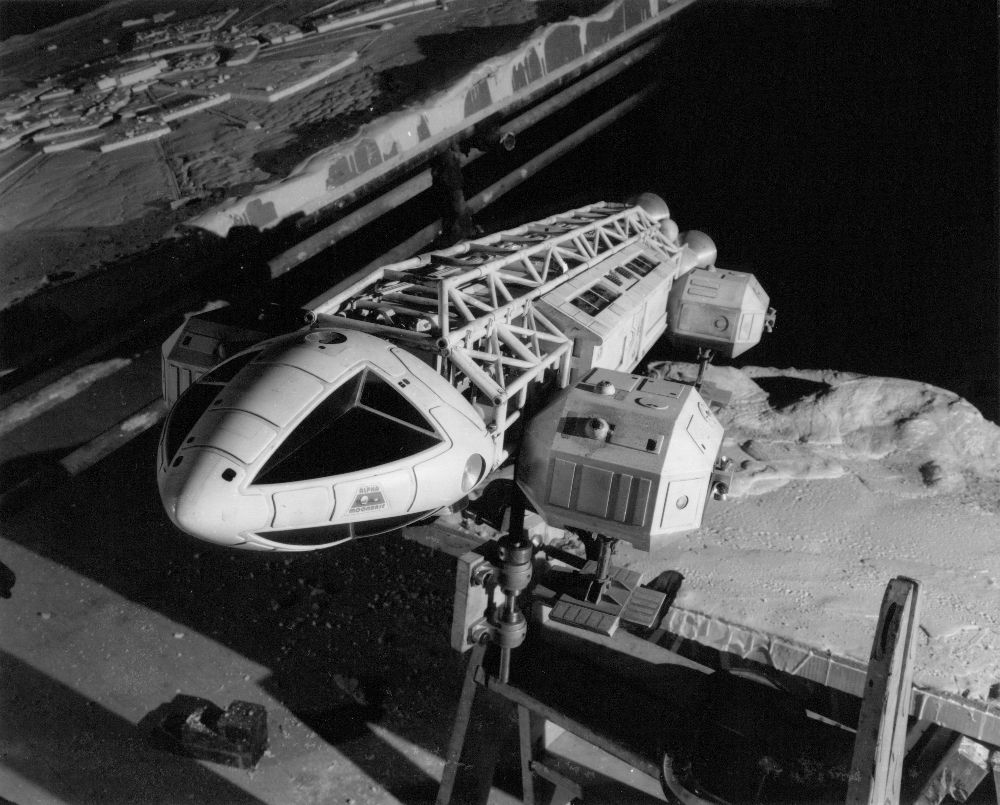 Image courtesy of Space1999.Net
Although ILM's impressive work for Star Wars ushered in a boom of miniature-based visual effects, it was Kubrick's masterpiece 2001 which first truly opened filmmakers' eyes to the limitless potential of the craft.
Lot #290 – SPACE: 1999 (T.V. SERIES, 1975 – 1977) – Original Screen-matched Large-scale Eagle Transporter Filming Miniature
Among them were Gerry and Sylvia Anderson, the creators of Thunderbirds and its "Supermarionation" successors, who were inspired by 2001 to make the live-action sci-fi show Space: 1999 (clearly, they wanted their characters to get there two years before Kubrick's). This popular TV series was heavily dependent on miniatures, not least the arguable star of the show, the Eagle Transporter, with its beak-shaped cockpit and almost quadrupedal design.
SPACE: 1999 (T.V. SERIES, 1975 – 1977) – Original Screen-matched Large-scale Eagle Transporter Filming Miniature
This model was one of the large-scale ones from the production, almost four feet long and made from resin, wood and brass, with moveable components and Moonbase Alpha insignias. For many sci-fi fans, this must feel like it's flying right out of their childhood-TV memories.
---
X-Wing – (Star Wars: Return of the Jedi, 1983)
Because there was so much miniature work required for the original Star Wars trilogy, ILM eventually created its own off-the-shelf kits for its starships, among them the iconic X-wing Rebel fighter.
STAR WARS: RETURN OF THE JEDI (1983) – Light-up ILM X-wing Filming Miniature
Which didn't mean all X-wings just looked the same; the model makers were sure to adapt and tweak every model. This X-wing, for example – devised for Return of the Jedi – was painted to look burn-damaged and battle-beaten, and had light-up thrusters fitted, which still pleasingly work.
And even though so many miniatures were built for the trilogy, very few have become available to buyers, making this one a true rarity.
---
The Emperor's Flagship – (Dune, 1984)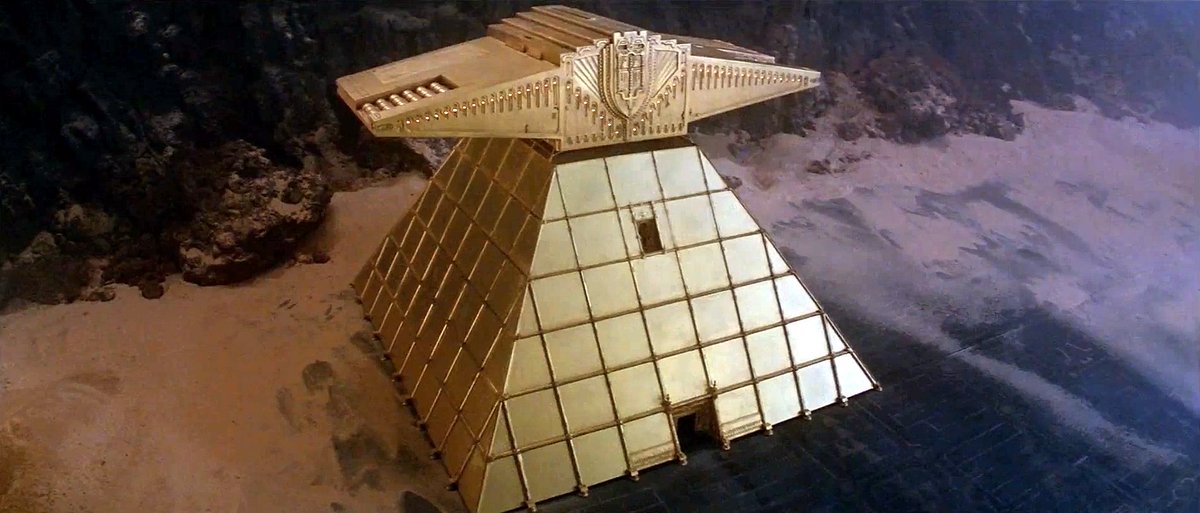 Image courtesy of Twitter
Constructed from resin and fibreglass for David Lynch's adaptation of Frank Herbert's sci-fi odyssey, this impressive royal starship has a wingspan of almost four feet. With its tiered, gold-coloured styling, it looks as if it could be some kind of Mesoamerican structure lifted into the cosmos. (Indeed, in the film it's seen launching from the peak of a pyramid.)
DUNE (1984) – Light-up Emperor's Flagship Model Miniature
The flagship was conceived by Brian Smithies, a renowned special-effects artist who was both hands-on during the creation process and present throughout the shoot, photographing his models, too. Appropriately enough, Smithies started out working on the Thunderbirds TV series, and continued to work right through to the first Harry Potter film and 2002 Bond movie Die Another Day.
---
Supergirl Flying Miniature – (Supergirl, 1984)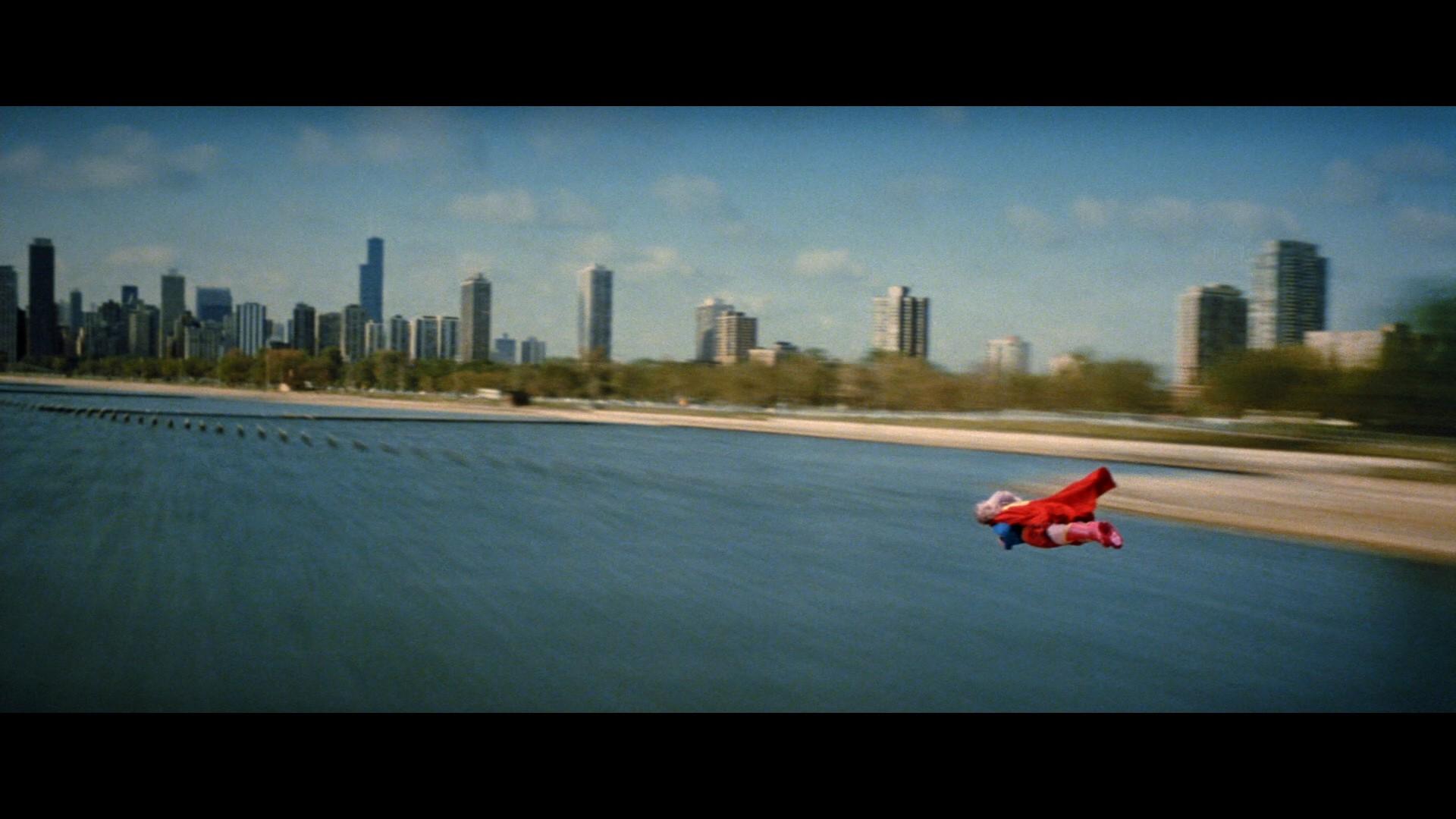 Alongside Smithies, another star of the miniature-model era was Derek Meddings, who also worked on the Andersons' "Supermarionation" shows, and rose to prominence in the industry through his extensive work on the James Bond series (see below).
Meddings was also one of the creative team which, as the famous tagline goes, made us "believe a man can fly" in 1978's Superman… And then a woman, too, with director Jeannot Szwarc's Supergirl.
SUPERGIRL (1984) – Supergirl (Helen Slater) SFX Flying Model Miniature
This highly detailed and painted resin model shows that miniatures were not only made for vehicles, buildings and monsters; they could stand in for people, too. In this case, Kara Zor-El (Helen Slater), who was represented by a model in distant shots of her zooming through the air, cape billowing out behind her.
---
MiG-20 Fighter Jet – (GoldenEye, 1995)
Derek Meddings first worked on the 1973 Bond movie Live and Let Die, and his models were so impressive, they reportedly made producer Cubby Broccoli realise he didn't keep having to devote so much of his budgets to full-sized constructions.
JAMES BOND: GOLDENEYE (1995) – MiG-29 Fighter Jet Model Miniature
Meddings would return to work on five more Bond movies (among them The Spy Who Loved Me and Moonraker), the last of them being 1995's GoldenEye. Among them was this faithful, rendered in resin replica of a Soviet MiG-29 Fighter (complete with a tiny pilot), which in the movie is knocked out of the sky by an electro-magnetic pulse attack. Much cheaper – as Cubby might have attested – than crashing a real jet fighter. But no less effective.
---
If you want to see more of our awesome model miniatures, props and costumes from the auction from the London 2021 Entertainment Memorabilia auction, check out the full catalogue now: propstore.com/liveauction

Don't forget to follow us onInstagram Twitter and Facebook. And remember, you can explore so much more at our archive and see the extensive range of film and TV items we have for sale and auction over atpropstore.com!